Dori Ann Hanswirth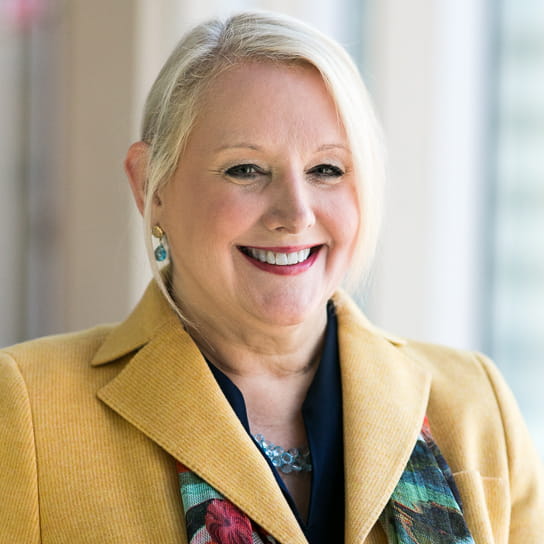 Practice Group
Intellectual Property
A devoted advocate and formidable adversary, Dori Hanswirth has been protecting the rights of journalists, news organizations, content providers, and copyright and trademark owners for over 30 years. She heads a team of lawyers in our New York office who all focus on media advice and litigation.
Dori has broad experience in the news and entertainment industries, with a focus on First Amendment, defamation, right of publicity, copyright law/fair use, and trademarks. She has also advised on First Amendment, media, copyright, and trademark-related issues for clients in a range of industries, including financial services, education, internet services, social media, transportation, and telecommunications.
Dori's no-nonsense approach helps her clients resolve most issues before they become litigious. When litigation cannot be avoided, Dori is a staunch, strong voice of her clients' positions. Her team has won many important cases, including a landmark decision by the New York Court of Appeals protecting a journalist from having to divulge her sources. Dori and her team have also secured numerous victories in reporters' rights, defamation, copyright infringement, and trademark infringement matters.
"At the top of her profession."
"At the top of her profession."
Representative experience
Representing news anchor Harris Faulkner against Hasbro, who sells a toy hamster with the same name.
Team is defending the right to use mash-ups and memes to commemorate the tragic events of September 11, 2001 on social media.
Defending a news network's use of a viral video to comment on the actions of two people on a public beach in Florida on the Fourth of July.
Defending a journalist who used confidential sources to report on information leading to the downfall of U.S. General David Petraeus.
In a landmark win, investigative journalist Jana Winter did not have to testify in the "Batman Killer" murder trial.
Team won dismissal of defamation claims by Lindsay and Dina Lohan stemming from statements that they took cocaine together.
Team defeated an injunction request that would have delayed the release of the award-winning 2010 film The Illusionist.
Argued successfully before the U.S. Appeals Court in Boston in favor of talk show hosts who made fun of a school superintendent in Maine.
2007, 2011-2017
Intellectual Property: Copyright
Legal 500 US
2015
IP Stars, New York
Managing Intellectual Property
Latest thinking and events
Hogan Lovells Publications
Intellectual Property Alert
Hogan Lovells Publications
Global Media and Communications Quarterly: social media
Hogan Lovells Publications
GMC Quarterly
Published Works
Intellectual Property Magazine
Published Works
Intellectual Property Magazine
Published Works
Inside Counsel