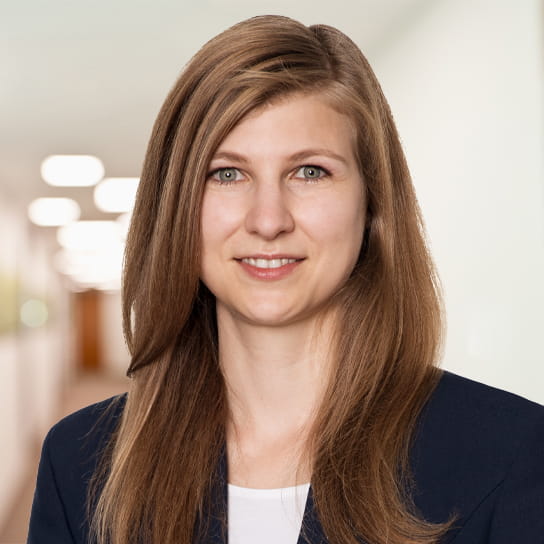 Dominika Wiesner
AssociateMunich
Dominika Wiesner advises German and international clients on commercial and regulatory law.
She supports you in managing B2B and B2C contracts, structuring business relationships and in complying with German and European regulatory requirements.
Dominika Wiesner studied law and business in Erlangen and Dublin. She is earning her doctorate in Northamerican and German company law and is frequently invited to speak about corporate sustainability at international conferences. Dominika Wiesner is trained as a business mediator (Munich Centre for Dispute Resolution) and mentors students with an interest in business law.
Education and admissions
Education
Second State Exam in Law, Higher Regional Court of Munich, 2016
First State Exam in Law, University of Erlangen-Nuremberg, 2014
International Business Law, University of Erlangen-Nuremberg, 2012