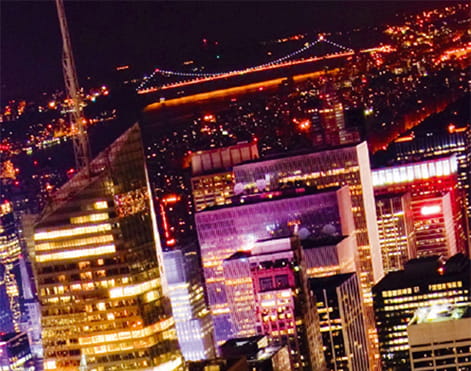 Americas
We're tackling issues related to the recruitment, retention, promotion, and professional development of our lawyers, including women and diverse lawyers. We have instituted a comprehensive program of activities that is supported by the region-specific diversity committees and six women's networks in each of our major U.S. offices. We have employee resource network groups for African-American, Hispanic/Latino, Asian Pacific-American, and LGBT lawyers, which provide mentoring, business-development, networking, and substantive programming for their members.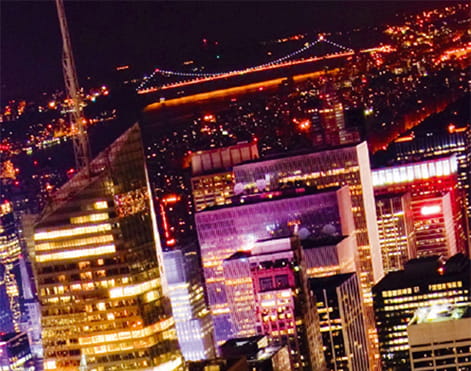 Specific Events and Initiatives
Mentoring Circles program in New York to expand business and professional development opportunities for diverse associates
Participation in the Leadership Council on Legal Diversity 1L Mentoring Program, 1L Scholars Program, Fellows Program, and Pathfinder Program, each designed to foster and provide guidance, mentoring, professional development, and networking opportunities to diverse law students and lawyers
Mock interview workshops for hundreds of diverse law students in Los Angeles, New York, Denver, and Washington, D.C.
Heritage Months focused on ethnic/racial and LGBT diversity featuring special film viewings, distinguished speakers, panel discussions, and community service projects
Pathways to Success program for our African-American associates, allowing them the opportunity to speak candidly with management, members of their practice groups, clients and alumni, as well as network among themselves
Sponsorship and participation in a legal panel for Boots to Suits," an organization that mentors returning war veterans enrolled in undergraduate programs
Street law" classes taught by our lawyers to high school students at Thurgood Marshall Academy, a low-income charter high school in Washington, D.C.
Partnership with the Asian American Justice Center, hosting a networking event for Asian-American law clerks and summer interns from law firms, nonprofits, and government agencies
Annual sponsorship of the Hispanic National Bar Foundation's Future Latino Leaders Law Camp, a nine-day program in Washington, D.C. that provides selected Latino high school students the opportunity to learn more about the legal profession
Participation in the DC Roadshow, a series of panel events with Black Law Students Associations to encourage African-American law students to practice law in Washington, D.C.
Launched Outlaws, a mentoring program for LGBT law students at Columbia Law School that pairs 1L LGBT students with lawyer mentors from our New York and Washington, D.C. LGBT Network Group and New York Diversity Committee. We also mentor LGBT law students at New York University School of Law and the University of Virginia Law School, and we annually attend LGBT career fairs and law student networking events
Sponsor and support events with law student associations for women and diverse law students at the law schools at which we recruit, including Historically Black Colleges and Universities (HBCUs)
Participation in the AnBryce Scholars Program at New York University (NYU) School of Law. This program provides, among other things, full tuition scholarships to incoming NYU Law students who achieved exceptional academic and leadership accomplishments in the face of challenging social and economic circumstances
2015
Selected by T-Mobile, Inc. for its 2015 Legal Diversity Excellence Award based on the quality, breadth and implementation of our diversity and inclusion initiatives
2014 and 2015
Named a 2014 and 2015 Top Ten Family Friendly Firm by Yale Law Women
2010-2016
Received a top rating of 100 percent for seven consecutive years (2010-2016) on the Human Rights Campaign Foundation's Corporate Equality Index – Best Places for LGBT Equality
2015
Earned a 2015 Gold Standard Certification by Women in Law Empowerment Forum, for the third consecutive year
Named a Top 100 Law Firm on The American Lawyer's Diversity Scorecard for the last nine years
2016
Named a Top 50 Law Firm for Women, for initiatives on retaining women and advancing them into the leadership pipeline, for the fifth consecutive year
2015
Selected as one of three 2015 Corporate "Champions of Change" by the Colorado Women's Chamber of Commerce for our commitment to diversity and inclusion in the workplace