Diogenes Bermudez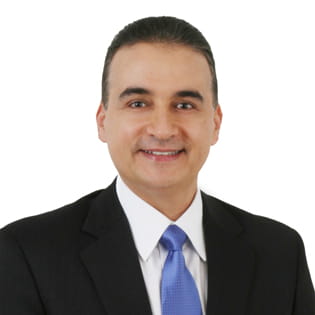 Languages
English, Portuguese, Spanish
Over the years, Diogenes Bermudez has developed vast knowledge of international business transactions, including oil and gas project development in Latin America, farm-in and farm-out transactions in the energy sector, and engineering and construction mega-projects. His common law training has been an asset to his practice, combined with his solid academic background in civil law, his strong negotiation skills, and his deep understanding of long-term strategies in the oil business.
As former general counsel for Petrobras Venezuela, Diogenes has handled major international natural resources and infrastructure projects and led complex negotiations with national oil companies, host governments, international partners, and contractors. He's served as arbitrator for commercial disputes, has a robust background in business development, and has accumulated vast experience negotiating oil and gas contracts and granting instruments and participating in international bidding processes.
Diogenes represented foreign investors in the negotiations with the Venezuelan Ministry of Energy and Mines for the migration of operating services agreements into joint venture companies controlled by Petróleos de Venezuela S.A. (PDVSA). He also served on the board of four of those joint venture companies for more than five years, appointed by foreign minority shareholders.
Diogenes is former president of the legal directors committee at the Venezuelan American Chamber of Commerce (VenAmCham), an active member of several of its other committees, and a member of the Association of International Petroleum Negotiators (AIPN). He's licensed to act as arbitrator by the Caracas Chamber of Commerce (Venezuelan Chapter of ICC) and the CEDCA (affiliated with the American Arbitration Association).
"A leading energy and natural resources practitioner."
"A leading energy and natural resources practitioner."
2015
Named to the 2015 Latin American Corporate Counsel Association (LACCA) list of recommended lawyers - Energy
2006
Caracas Bar Association, Medal of Honor
2004
Latin Lawyer, Top 25 Venezuelan Lawyers Under 40