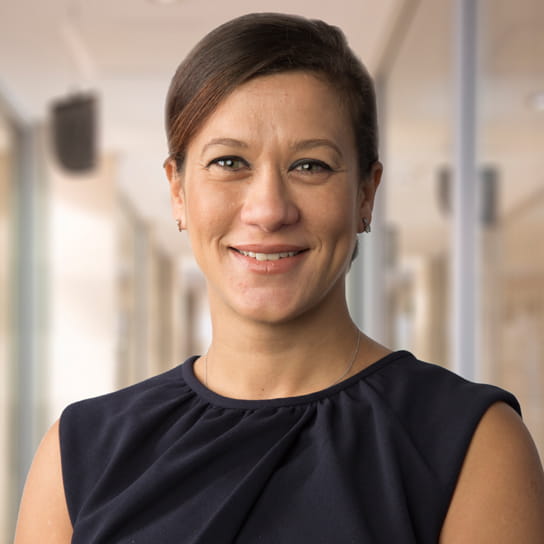 Dimitra focuses on general and commercial litigation, as well as franchising and aviation law.
She is regularly involved in various High Court applications, ranging from interdicts, curatorship, liquidation proceedings, appeals and review applications in respect of taxed bill of costs and arguing at taxations for the recovery of clients' legal costs.
Dimitra has represented clients in several arbitration and High Court proceedings concerning various commercial contracts, ranging from tender procurement agreements and taking the awarding of such tender contracts on review; BEE transactions and distribution agreement disputes; disputes in shareholder agreements; services agreements in the provision of call-centre services; and disputes in respect of international employment contracts and tax issues pertaining to the parties to such contracts.
She also represents franchisors in disputes involving the cancellation of franchise agreements with franchisees, recovery of outstanding royalties, damages incurred from such cancellations including enforcing of restraint of trade provisions of ex-franchisees, and protecting franchisors' confidential information, customer base and intellectual property.
In the aviation sector, Dimitra has experience in legal matters relating to fixed-wing aircraft and helicopters that involve liens over aircraft, charter flight charges, faulty aircraft maintenance and disputes arising out of contracts with regard to buying and selling of aircraft, pilot negligence claims, salvage operations claims, lease and management agreements in connection with cross-border transactions, and dealing with various aviation experts.
Dimitra is an Accredited Mediator in civil, commercial and workplace/employment disputes with the South African Association of Mediators.
Education and admissions
Education
BSocSc LLB (cum laude), University of Natal
LL.M., University of the Witwatersrand
Memberships
Accredited Mediator in civil, commercial and workplace/employment disputes
South African Association of Mediators
Court admissions
South Africa
Representative experience
Involved in UK legal proceedings for investors in South Africa and internationally in respect of the Tannenbaum Ponzi Scheme involving the supply of pharmaceutical products.
Acting for an SA bank in legal proceedings in Zambia to recover funds loaned to the Zambian government for oil supply from Tanzania to Zambia.
Acting for a major technology client in a dispute regarding sale agreements and faulty products; receiving an arbitration award for ZAR22m plus interest and costs.
Successfully defending a distributor of household products against complaints lodged by a competitor to the Advertising Standards Authority, and successfully defending appeals against the rulings.
Representing a Gabonese aviation company in legal proceedings regarding Wet Lease Agreements and various other issues including attachments of aircraft, which also raised jurisdiction debates.
Representing an aviation insurance company against damages claims from the loss of life of passengers in an aircraft, determining possible pilot negligence and damages claimed.
Representing a major franchise in arbitration proceedings concerning damages incurred due to the negligence of a marketing company disregarding advertising regulations.