Deepak D. Singh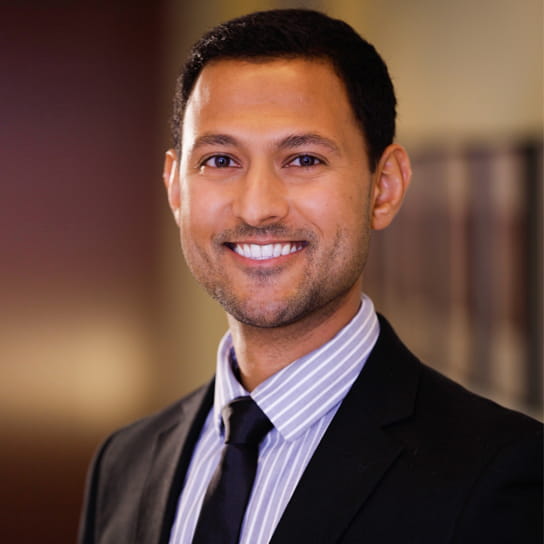 Languages
English, Hindi, Spanish
Practice Group
Litigation
The foundation of Deepak Singh's legal practice is guiding corporate clients through a full range of business litigation and compliance issues with an eye towards achieving the clients' business goals.
Based out of San Francisco, Deepak understands the legal issues and needs of companies ranging from multinational corporations, including major food and beverage companies, to start-up food and agriculture ventures. This knowledge, coupled with his trial experience and background in business economics and finance, helps Deepak work alongside corporate counsel to develop and implement successful legal strategies that address clients' business needs.
In addition, Deepak has helped major food and beverage corporations and trade groups shape public policy. He recently drafted an amicus curiae brief for the California Court of Appeal on behalf of the American Beverage Association and Grocery Manufacturers Association regarding the appropriate method for measuring consumers' exposure to lead in food products under California's Proposition 65.
Deepak began his career handling corporate litigation issues at a leading Southwestern law firm. In law school, he co-founded the Gould-Marshall Alliance, a student organization that connected the professional networks of the University of Southern California business and law schools. During the summer after his first year of law school, Deepak worked in the corporate legal department at Nuveen Investments, a leading investment management firm. At the University of Arizona, Deepak double-majored in business economics and finance, which he applies to his everyday practice to craft effective legal solutions for his clients.
Representative experience
Drafted an amicus curiae brief on behalf of the Grocery Manufacturers Association and American Beverage Association regarding Proposition 65 labeling.
Obtained dismissal on behalf of McCormick & Company, Inc. against a Proposition 65 labeling action.
Represented a national insurer at trial on a US$5m construction defect and insurance contribution claims.