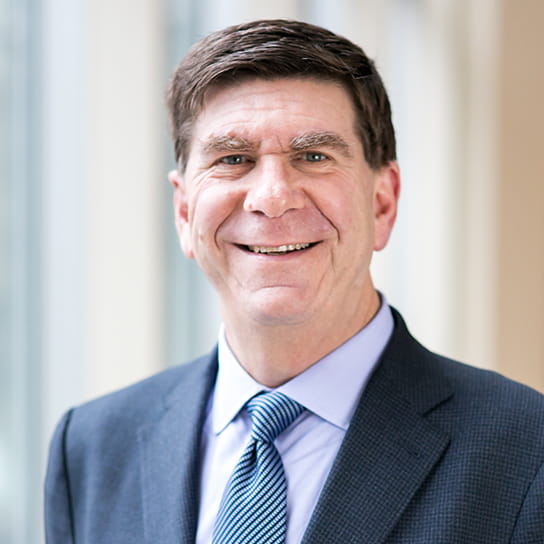 David Wertheimer represents public companies, directors, and management in securities class actions and corporate governance disputes. Working in various legal areas and industries, he litigates complex commercial cases in state and federal courts, as well as conducting private arbitrations.
David's practice focuses on disputes involving complex financial and accounting issues often arising in the context of class actions. He defends public companies in securities class actions that raise issues ranging from accounting restatements to unexpected operating results. He represents clients in corporate governance disputes, including shareholder actions arising from public merger and acquisition (M&A) transactions and derivative claims asserting purported director misconduct. He also frequently advises on drafting post-closing, price adjustment terms in private M&A transactions and arbitrating disputes arising under those provisions.
In addition to these core practice areas, David represents clients in a range of disputes, including financial institutions in commercial class actions; national audit firms in securities class actions and professional negligence claims, as well as proceedings before state and federal regulators; individuals before the SEC; manufacturers in trade secret disputes; and telecommunication carriers in regulatory proceedings.
Education and admissions
Education
J.D., Columbia Law School, 1984
B.A., Yale University, magna cum laude, 1980
Bar admissions and qualifications
New York
Court admissions
U.S. District Court, Southern District of New York
Representative experience
Represents medical device manufacturer Orthofix Int'l N.V. in a securities class action arising from a restatement of its prior reported earnings.
Represented Flamel Tech., S.A. in a securities fraud class action arising out of a new pharmaceutical product incorporating the company's technology.
Represented WellCare Health Plans, Inc. in a securities class action and in shareholder derivative actions alleging healthcare reimbursement fraud.
Defended Harmony Gold Mining Co. Ltd. in its hostile tender offer and in a securities class action based on an erroneous quarterly earnings report.
Defended The Mills Corp., a REIT, in a securities class action based on its accounting restatement and in a shareholder suit over the company's sale.
Defended Morgans Hotel Group Co. in derivative and direct shareholder actions based on a proposed debt recapitalization and rights offering plan.
Represented UnitedHealth Group in a price adjustment arbitration arising from its sale of carved-out business lines, with claims of over US$100m.
Defending banking institution in consumer class actions based on its alleged failure to timely file lien releases on satisfied residential mortgages.