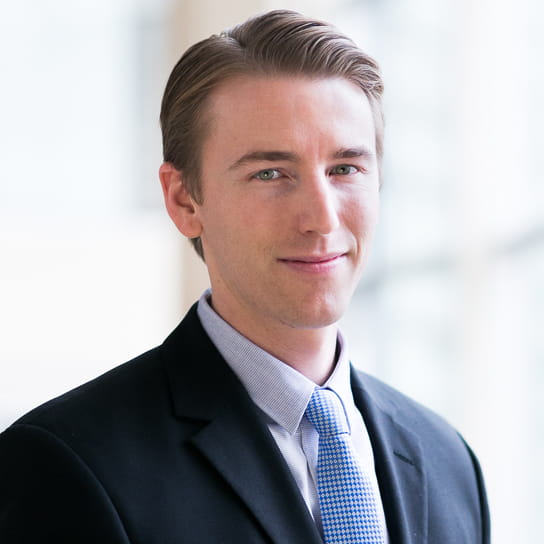 Daniel J.P. Lanigan
Senior AssociateNew York
Daniel Lanigan focuses on guiding clients through the challenges that arise in a broad range of financial and restructuring matters. Keenly aware of the opportunities, pitfalls, and inflection points that occur in difficult situations, Daniel works with clients to map out the best course of action and find creative solutions to create value.
Clients both in court and in out-of-court forums rely on Daniel's experience to support them on their most sensitive matters, particularly in multinational cases and other multijurisdictional restructuring matters.
Daniel brings a diversified outlook to his practice, having been an intern at the Philadelphia District Attorney's office and an intern at the Department of State Office of Defense and NATO-Russia Policy prior to joining Hogan Lovells. At Vanderbilt, Daniel was an editor for Vanderbilt's Environmental Law and Policy Annual Review.
Education and admissions
Education
J.D., Vanderbilt Law School, 2009
B.A., Temple University, summa cum laude, 2006
Bar admissions and qualifications
New York
California
Court admissions
U.S. District Court, Eastern District of New York
U.S. District Court, Southern District of New York
U.S. District Court, Northern District of California
Representative experience
Represented the Kodak Pension Plan (UK) in the Eastman Kodak chapter 11, exchanging US$2.8bn of pension liabilities for two Kodak operating divisions.
Representation of Chapter 11 and Chapter 15 debtor/foreign liquidators in Chapter 11 and 15 cases involving foreign film distribution rights.
Represent Indenture Trustee for US$1bn of bonds issued by Vitro SA, in U.S. and Mexican insolvency proceedings.
Representation of Indenture Trustee for noteholders in NewPage Corporation, et al.
Represented Bermuda Liquidators for Inverness Distribution in cross-border restructuring and sale of international film library.
Representation of Official Committee of Unsecured Creditors of ShengdaTech, Inc.
Representation of multiple creditors in the Lehman Brothers bankruptcy.
Representation of creditors trapped in a multibillion dollar fraudulent investment scheme.