Clive Rumsey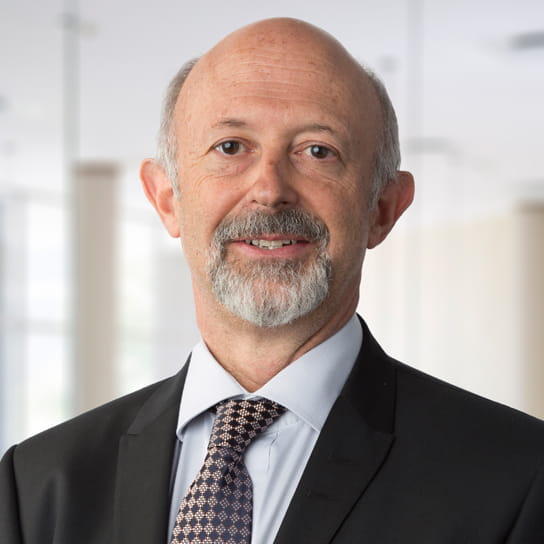 Practice Group
Litigation
Clive Rumsey heads up our construction sector in Johannesburg. He focuses on construction and engineering law.
He represents parties to construction contracts in dispute resolution procedures including litigation, mediation, adjudication and arbitration, under ICC, Association of Arbitrators, Arbitration Foundation of South Africa and UNCITRAL Rules, and has acted in a number of high profile matters.
Clive advises employers, contractors, suppliers and professionals in the construction industry on various standard forms of contracts including NEC2, NEC3, FIDIC, JBCC.
Over the years he has acted for numerous professionals such as engineers, quantity surveyors, architects providing advice on project insurance policies, professional indemnity and related insurance.
Clive has been recognised from 2008-2017 in The Best Lawyers of South Africa for Construction, and has been recommended in Who's Who Legal, in Legal 500 and in Chambers Global for Construction and Dispute Resolution.
"Department head Clive Rumsey is a highly regarded construction practitioner who is well known for his skill in dispute resolution, with experience advising on high-profile litigation and arbitration mandates. He is widely respected by his peers, who describe him as a 'heavy hitter with a very good reputation', and a 'very able and clever lawyer'."
"Clive Rumsey attracts praise for his considerable talent in the fields of engineering and construction. One market commentator endorses him as a 'very competent and capable' practitioner. He represents a wide range of construction clients in major contractual disputes and other contentious matters. Peers have great respect for his abilities, regarding him as a 'good and able litigator' with a considered and thoughtful approach."

Representative experience
Part of the team that prepared particular conditions for new build power stations (FIDIC).
Preparation of and advice in regard to a new build project for a mining house involving 200 packages (FIDIC).
Advice in regard to EPC and EPCM contracts in various industries.
Part of the team appointed to provide legal advice on a renewable energy project, relating to wind power.
Contractual advice on Koeberg Power Station.
Multiple adjudications/arbitrations involving NEC3 form of contract.
ICC arbitrations relating to disputes in Mozambique.
Conducting DAB and arbitrations involving FIDIC form of contract.
2013-2018
Recommended for Construction
Chambers Global
2017-2018
Recommended for Dispute Resolution
Chambers Global
2008-2018
Recognised
The Best Lawyers of South Africa for Construction
2014-2015
Recommended
Legal 500
2015-2017
Recommended for Construction
Who's Who Legal
Latest thinking and events
Hogan Lovells Publications
Events
Tuesday 26 September 2017 5pm-7pm (Registration 4.30pm)
Dubai, UAE, United Arab Emirates
Hogan Lovells Publications
Hogan Lovells Publications
Hogan Lovells Publications