The Clann Project
After three years of working with the Adoption Rights Alliance and Justice for Magdalenes Research, this week we published the final report in a joint initiative called "Clann Project," looking into Ireland's Mother and Baby Homes.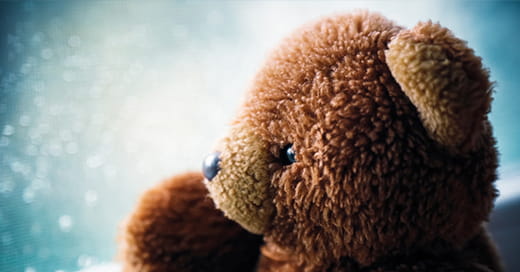 The report has also been submitted to the Commission of Investigation into Irish Mother & Baby Homes set up by the Irish Government.
The 154-page report, "Ireland's unmarried mothers and their children: Gathering the data," draws on 77 witness statements, extracted from conversations that Hogan Lovells volunteers had with 164 people separated from their family members through Ireland's forced, secret adoption system and other historical abuses.
The report and its findings were discussed at a press conference in Dublin this week and appeared in UK and Irish news publications.
The Clann Project concluded that:
The continued denial of access to personal files, and the lack of an independent repository where all privately and publicly held records are deposited and made available, is perpetuating the abuse of those impacted by forced, secret adoption and related historical abuses in Ireland.
Adopted people in Ireland have no statutory right to their birth certificates or their adoption or early life files, and this is out of step with Northern Ireland and the rest of the UK, and with countries such as Germany and Spain.
There is no independent system in Ireland to ensure that survivors of related institutional and historical abuses are provided with their records. These records continue to be held by the religious and private bodies, state agencies and government departments involved.
In this final report, and following three years of evidence gathering from witnesses, the Clann Project made the following eight recommendations to the Commission of Investigation, as it prepares to make its recommendations to the Irish government early next year:
A new process of investigation should be opened to all stakeholders and make access to information its primary goal;
A state apology should be issued to all those who have been affected;
Redress and reparations, primarily in the form of access to information, and also material benefits and symbolic reparations devised through a process led by people directly affected;
Introduction of statutory rights and services for adopted people, natural parents, relatives of the deceased and all individuals who experienced abuse, including centralized records and access to archives and tracing services;
Acknowledgement by religious orders and church hierarchies;
Establishment of a specific unit to investigate criminal allegations;
Amended statute of limitations and reformed legal aid to enable multi-party litigation;
Active and ongoing memorialization and research.
The team was led by Rod Baker, Faye Jarvis, and Yasmin Waljee, with assistance from over 50 Hogan Lovells lawyers both in the United Kingdom and the United States.
The report and its findings were discussed at a press conference in Dublin this week, which you can watch
here
, and appeared in multiple UK and Irish news publications. Read more about the report
here
.
Back to Pro Bono