Tokyo teammates take to the Tower for TELL
Nine members of the office raced up Tokyo Tower at a breakneck pace, (significantly-slower-than-walking) to raise money and awareness for the local mental health charity TELL.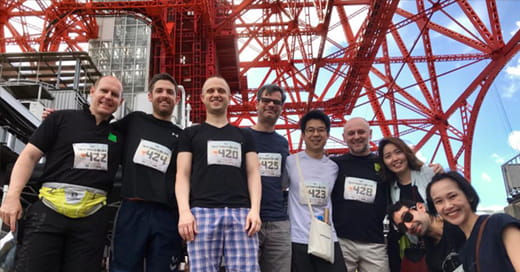 The event was to highlight the mental health issues that affect many people in their daily lives and also to promote Worldwide Suicide Awareness Day. More than 800,000 people take their lives each year around the world.
Thanks to everyone's generosity, the team raised more money than any of the other corporate teams who participated.
"We were never going to be the fastest climbers… but this was a great award to win, and everyone who donated to the event shares this award with us."
You can watch the team take to the challenge here.
Back to Matched Giving