Empowering Girls and Women Initiative
Jump-Starting Innovation to Transform Lives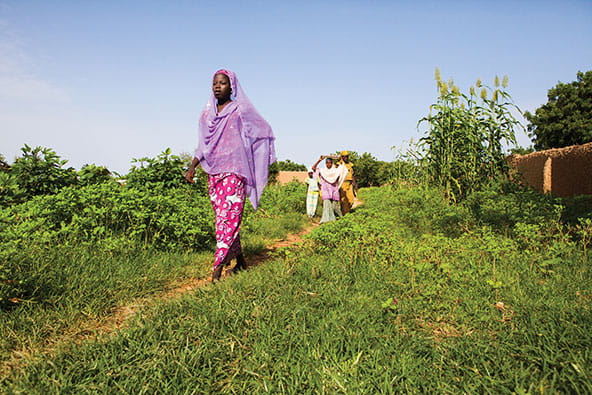 Design workshops. Boot camps. Mentoring. Prototype development. Investor-readiness support. We're partnering with a business-accelerator program that supports enterprises in South Asia and East Africa whose products and services improve the lives of adolescent girls.
SPRING Accelerator is a five-year program established by the UK Department for International Development, the U.S. Agency for International Development, and Nike Foundation, with strategic support from Girl Effect. It works with up to 20 businesses in a 9-month intensive accelerator program.
SPRING's first round in 2015 focused on businesses based in Rwanda, Uganda, and Kenya. The ventures are innovating for girls across a number of different sectors — from hygiene and child care to agriculture, financial services, and transportation. These companies positively affect girls in a number of different ways, like pregnancy and parenting advice via text message, improved travel safety through digital bus tickets, and the championing of female-led sustainable agriculture.
As the program's first strategic law firm partner, we support SPRING by mentoring and advising its participants. We help SPRING businesses identify and understand the legal challenges their growing businesses face and provide them with the support and advice to plan for – and overcome – those challenges. We've played an instrumental role in setting up share-incentive schemes, registering patents, and protecting trade secrets for the businesses. For example, we have helped one SPRING participant take a global perspective on its operations and expand its business into Europe and the United States.
We continue to support SPRING as it works with its next group of businesses across Bangladesh, Nepal, and Pakistan. During this cohort, we're also helping SPRING to complete a due diligence review on the participants. In doing so, we're helping the organization achieve its mission of stimulating a shift in the global marketplace that transforms the lives of girls and their communities – breaking the inter-generational cycle of poverty.
Photo reproduced with permission from SPRING.
Back to Empowering Girls and Women Initiative