Empowering Girls and Women Initiative
A Film, a Movement, a Revolution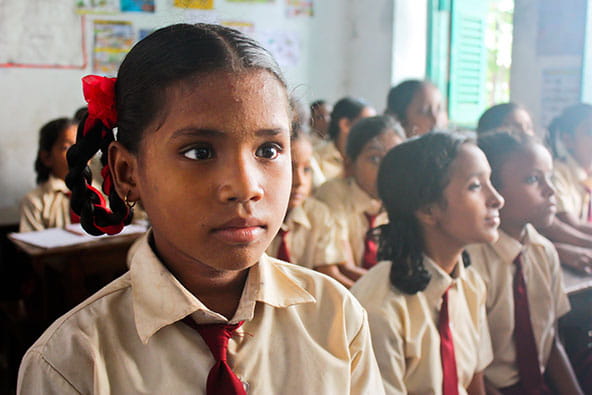 Nine countries. Nine stories. One clear message: Educating girls can change the world.
Success came overnight for Girl Rising, and it was overwhelming. In three short years this global education campaign, which is based on a documentary film, has raised US$6.6 million for girls' education and awareness efforts. The nine-chapter film charts the lives of girls throughout the developing world and their battle for education, equality, freedom, and safety. It has been used in thousands of classrooms and seen by millions of viewers around the world. The initial campaign has now sparked campaigns in India, Nigeria, and the Democratic Republic of the Congo.
How does an organization that experiences such rapid and widespread success become the master of its own destiny? By finding a legal adviser that's willing to commit the same resources to pro bono matters that it does to its Fortune 50 clients.
Our people helped Girl Rising build the legal platform necessary to continue its important work. We've negotiated consulting agreements, reviewed intellectual property rights, thought through corporate governance issues, and made introductions to pave the way for a broadcast in Hindi to 450 million viewers.
And we're champions of girls' education beyond our pro bono work. More than 20 offices across the firm have screened a customized version of this powerful film, raising funds and awareness about the issues facing girls. This has been an incredible partnership because the Girl Rising movement truly echoes our firm's values.
Photo by Dyu D'Cunha, provided by GIRL RISING © 2013
Back to Empowering Girls and Women Initiative