Community Investment | Americas
Global day of service
Joining volunteers around the world, many of our employees took part in the inaugural Global Day of Service, a worldwide initiative spearheaded by Ford Motor Company.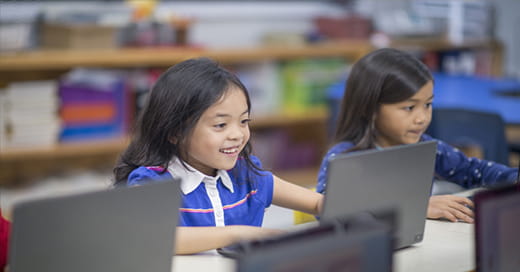 The coordinated global effort uplifted organizations advancing the empowerment and wellbeing of women and girls in our respective communities. Hogan Lovells was among more than 90 law firms around the world partnering with LAW to volunteer pro bono legal services and community service time on September 27th.
Hogan Lovells hosted programs in London, Mexico City, San Francisco, and Washington, D.C.
In London, the firm worked with Ford to run a "Barefoot Futures" workshop for one of the firm's partner schools. Barefoot Futures is an educational workshop that seeks to raise awareness of the firm's global Citizenship partner Barefoot College and the Sustainable Development Goals (SDGs) in order to inspire action within our local communities.
In Mexico City, Ford and Hogan Lovells visited an elementary school to speak with more than 300 elementary school students about children's rights, discrimination, and gender equality.
In San Francisco, lawyers and staff built bikes and assisted with DACA renewal applications for children and youth in the Bay area.
In Washington, D.C., members of the firm sorted donated clothes at Bread for the City, a local Citizenship partner of the firm that provides food, clothing, medical care, and legal and social assistance to low-income DC residents .
"Ford is a longtime and valued client of the firm," said Bruce Gilchrist, Global Citizenship Chair for Hogan Lovells. "We both share many of the same philanthropic values when it comes to supporting our communities and being bold and compassionate global citizens."
Ford LAW and partner's Global Day of Service kicked off this year with a singular vision to help community organizations that are assisting women and girls through educational, empowerment, and support programs. Bringing together volunteers from more than eight countries, this day of service is a collective effort to give back to the communities Ford and its partners operate in.
"Through this day of service, we are aiming to marshal the collective efforts of our partners in the legal profession around world to give back to the community," said Beth Rose, assistant general counsel at Ford Motor Company and chairperson of Ford's Legal Alliance for Women. "The passion we share in advocating for and serving our communities extends beyond this one day. It is part of who we are as individuals and drives our community service year round."
Back to Community Investment