Charlie Winckworth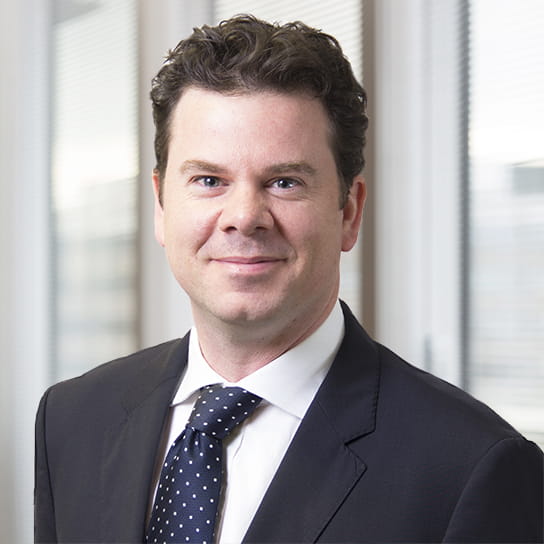 Practice Group
Intellectual Property
Charlie has developed a wide-ranging and international practice. He provides clear, practical advice, and finds solutions to difficult problems. He works with clients through the entire lifecycle of their brand, from the strategic aspects of obtaining, protecting and commercialising the rights, through to enforcing them, and taking other practical steps to prevent their misuse. Charlie is widely recognised as a leader in the online sphere.
Chambers notes that 'clients appreciate his extensive knowledge of trademark law and the role of IP in an online environment'. WTR1000 states 'with a nuanced grasp of online trademark matters, "he is exceptional in domain name recovery"'. Charlie works with clients across the full range of online matters - from co-leading Amazon's High Court Appeal in their in-site search dispute against Lush, to developing and implementing an anonymous strategy to enable a household name to acquire a strategic domain name for a seven-figure sum.
Advice should never be siloed, and with IP increasingly forming part of the wider commercial matrix, Charlie has significant experience in assisting clients on both disputes and commercial arrangements which extend beyond IP. Recent examples have spanned acting for an automotive manufacturer in a series disputes involving breach of contract and aspects of copyright, database rights and the Euro 5 and 6 legislation, to bringing a $100m claim against a supplier for economic duress, breach of contract, the tort of intimidation, and unlawful means conspiracy. The broad spectrum of Charlie's experience enables him to problem-spot from a distance, and find solutions which others might not.
'Charles Winckworth is much sought after for his expertise on brands with respect to the internet, and has made a mark in litigation and advice on domain name issues'
'Charlie Winckworth is the name on everyone's lips; with a nuanced grasp of online trademark matters, "he is exceptional in domain name recovery"'
Representative experience
Acting for Amazon in its Court of Appeal action against Lush Cosmetics.
Acting for a leading online auction platform in relation to its brand protection and enforcement in the UK.
Acting for Rakuten's Play.com in relation to protecting and enforcing its brand and other intellectual property rights.
Acting for a well-known sports and lifestyle clothing, shoe and accessories manufacturer in relation to protecting and enforcing its brands in the UK.
2014
Rising Stars
Super Lawyers
2015
Ranked 'Up and Coming'
Chambers
Latest thinking and events
Hogan Lovells Publications
Hogan Lovells Publications
IP Alert
Hogan Lovells Events
16 May 2014
Tokyo, Japan
Hogan Lovells Publications
Intellectual Property Alert