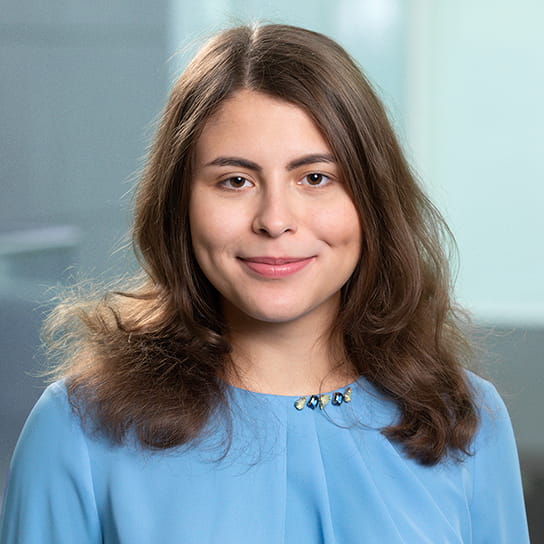 Anastasia Chapurina
AssociateMoscow
As part of the Commercial practice group, Anastasia Chapurina regularly advises multi-national companies on various commercial, employment, contractual and regulatory matters.
Education and admissions
Education
Master's Degree in Law, Higher School of Economics, with honours, 2019
Bachelor's Degree in Law, Moscow State University, with honours, 2017
Representative experience
Advising large retail service on launching new categories of the products in the marketplace operating in Russia.
Advising world's leading mobile and online payment platform on structuring contractual relations within the group as well as with the sellers operating in the marketplace.
Advising HBS (Host Broadcast Services), the exclusive broadcaster of FIFA, on commercial contractual arrangements with contractors, employment and corporate issues.
Advising Texas Instruments International (U.S.A.) on various day-to-day employment matters in Russia.
Advising one of the biggest producers of premium cars on product safety regulations in Russia.
Advising Mitsubishi Corporation, a Japan's trading company, on various contractual matters related to its operations in Russia.
Advising Laboratory Corporation of America (LabCorp) on its global restructuring and employment issues in Russia.
Advising Chr. Hansen on structuring the distribution relations and drafting the commercial policy for organized cooperation with the distributors.