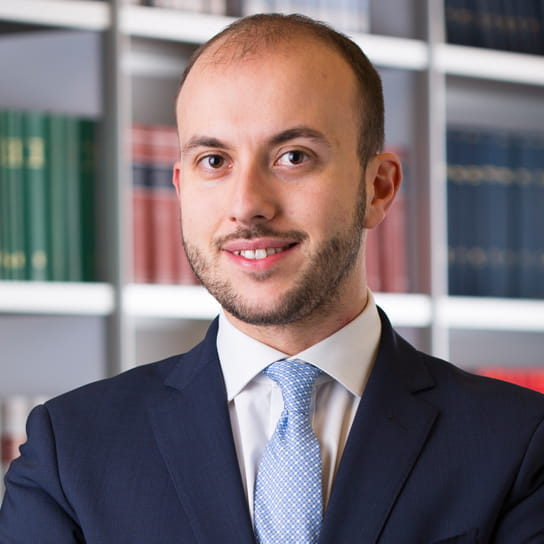 Fabio Caviglia
Senior AssociateMilan
From the outset of his professional experience, Fabio has been assisting both domestic and international clients in M&A transactions and company law matters in general, with a particular focus on corporate governance and assistance to corporate bodies in day-to-day activities.
He works with a diverse number of clients across a wide range of industries, from food and automotive to energy and aerospace, helping them to find the best solutions to their corporate law issues.
Fabio joined Hogan Lovells in 2015, after 8 years' experience in an Italian boutique law firm, where he primarily focused on corporate law, including litigation and arbitration, and where he was highly valued for his reliability and commitment.
In order to offer to clients a solid and up-to-date knowledge and cultivate his interests in his area of practice, in 2012 he moved to London, where he earned an LL.M in corporate law (with distinction) from the University College of London.
Representative experience
Primary legal contact for a Belgian group, active in the bakery industry, in the acquisition of 100% ownership stake in a company based in Italy
Advising an Italian client in setting up a joint-venture for the construction of an energy plant in Central Italy
Assisting an investment fund in the acquisition of a group of companies engaged in the automotive industry in Eastern Europe
Advising a company operating in the aerospace sector in the conversion of a consortium into a limited liability company