Cary Adickman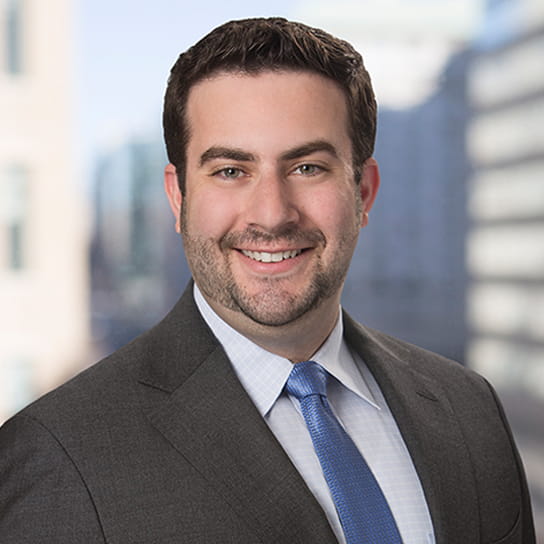 Languages
English, Japanese
Practice Group
Intellectual Property
Cary Adickman is a tenacious advocate who puts his passion for technology to work for his clients.
Cary's practice focuses on patent litigation and counseling, as well as copyright, trademarks, and trade secrets. He has represented patent owners and defendants in U.S. district courts and the International Trade Commission at all stages of litigation, including trial. His clients span the technology sector, comprising companies in the personal electronics, telecommunications, robotics, and automotive industries.
Cary's undergraduate studies in computer science and linguistics, coupled with his real-world experience in the healthcare IT industry, give him the tools to engage with technology deeply while keeping it simple for judges and juries. His written work in telecommunications has been recognized by the American Constitution Society, the American Bar Association, and the Telecommunications Policy Research Conference. He is also a proud alumnus of the Cardozo Arts and Entertainment Law Journal, for which he served as Senior Articles Editor during law school.
Representative experience
Representing Complainants Segway, DEKA, and Ninebot in patent and trademark Section 337 investigation (pending).
Defended Sprint Nextel in a telecommunications case brought by High Point SARL involving CDMA equipment for cellular telephone systems.
Defended photography company in a patent case involving wireless electronic communication with retail display units.
Represented ATM manufacturer in action seeking declaratory judgment that patent-assertion entity's patents are invalid and not infringed.
Represents patent applicants in the telemedicine, medical device, and food services industries.
Latest thinking and events
Hogan Lovells Publications
LimeGreen IP News
Hogan Lovells Publications
IPMT Alert
Hogan Lovells Publications
LimeGreen IP News
Hogan Lovells Publications
LimeGreen IP News
Hogan Lovells Publications
Intellectual Property Alert
Published Works
Special Access: The Harm of Premature Deregulation in Telecommunications
31 Cardozo Arts & Ent. L. J. 113 (2012)