Carissa M. Meade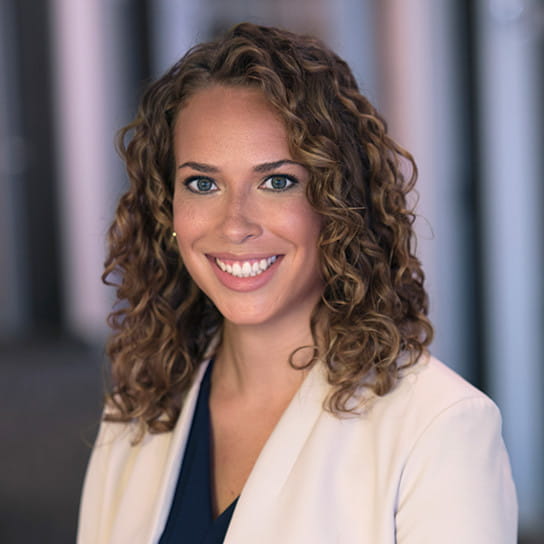 Corporate clients call on Carissa Meade to help them navigate business matters, including public and private mergers and acquisitions.
Carissa is a leader. In her third year at the University of Southern California Gould School of Law, she was honored with the Edward and Eleanor Shattuck Award, established to recognize a student who makes significant contributions to the law school and demonstrates high potential for outstanding service to the legal profession.
While at USC Gould, Carissa helped the Post-Conviction Justice Project, representing women convicted of serious crimes who were victims of unthinkable domestic violence themselves. Through the parole process, one of her clients was released from prison after serving 18 years for a crime her abuser committed. Another was released after being incarcerated for more than 30 years under similar circumstances. In order to forge meaningful relationships between USC Gould and the surrounding community, Carissa served as Vice President of the Black Law Students Association and President of Street Law. She mentored children from disadvantaged minority backgrounds to inspire in them that higher education can be an attainable goal. Carissa was also a dedicated peer mentor who helped law students navigate the many challenges of being a first-year.
As a summer law clerk at Public Counsel Law Center's Children's Rights Project, Carissa advocated for the rights of children with special education needs, securing for them the resources they are entitled to under federal laws.
Prior to law school, Carissa served as a judicial extern to the Honorable Frank Cuthbertson of Pierce County Superior Court.