Cara A. Shepley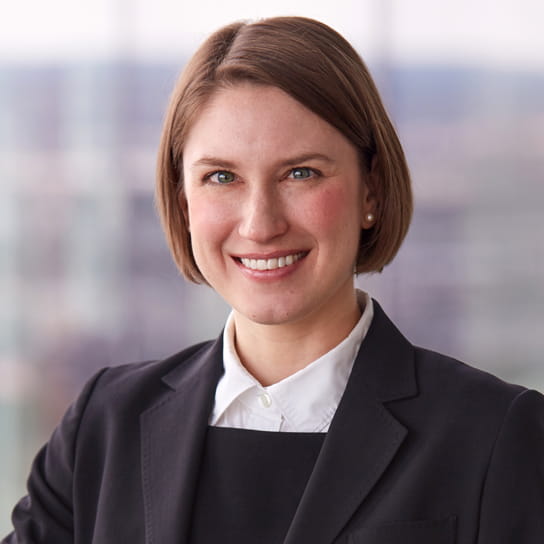 Cara Shepley brings insight to clients as a compliance counselor who's focused on risk management and effectively balancing business and legal demands. She understands the needs of public companies, ranging from large, international corporations to small and mid-size growth companies.
Cara focuses on a broad range of corporate and transactional matters, including public and private mergers, acquisitions and dispositions, federal securities law matters, debt and equity offerings, and general corporate and governance matters. Given the diversity of her practice, Cara assists clients from many industry sectors, including life sciences and healthcare, technology, aerospace and defense, education, manufacturing, and food and beverages.
Cara spends a significant amount of her time counseling clients on obligations arising under federal securities laws, including general disclosure requirements and periodic reporting obligations. She also regularly represents clients in divestitures and joint venture transactions and is on call to advise boards of directors and management on matters such as executive compensation, stockholder issues, and compliance.
Cara began her legal career as a clerk for the Honorable Benson Everett Legg, United States District Court for the District of Maryland.
Representative Experience
Represented Ciena Corporation in connection with its 2015 acquisition of Cyan, Inc. for approximately US$488m.
Represented Laboratory Corporation of America Holdings in connection with its 2015 acquisition of Covance Inc. for approximately US$6bn.
Represented Lockheed Martin Corporation in its 2014 acquisition of Astrotech Corporation, a NASDAQ-listed company.
Represented a public engineering and construction management company in connection with several private company acquisitions.
Represented PPG Industries, Inc. in connection with the divestiture of its majority interest in the global Transitions Optical joint venture.
Represented Laboratory Corporation of America Holdings in several debt offerings, including a US$2.9bn debt offering.