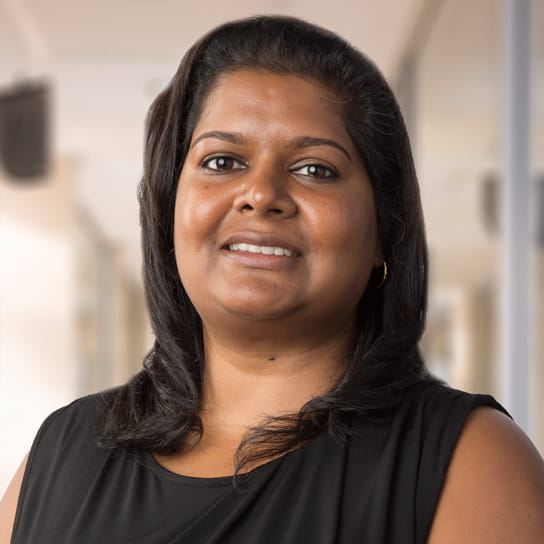 Candice Pillay co-ordinates the firm's citizenship and pro bono activities. She ensures that all our ongoing initiatives are running smoothly and also acts as spokesperson in the media on issues affecting the poor and disenfranchised in our community.
She also manages our enterprise development and social entrepreneurship practice, which aims to empower people by teaching them to be economically active and then providing legal support to their businesses at a reduced rate.
By working through various funding organisations and not-for-profit organisations in Africa, Candice is able to provide legal support to start up social enterprises throughout Africa.
Our lawyers provide pro bono legal assistance and access to justice by working with individual clients, non-profit organisations and public interest groups.
For example, we are working with Probono.Org, a clearing house for pro bono matters, to deliver free legal services to the public, as well as the Law Review Project on matters that assist the courts and government in the correct development of our jurisprudence.
Another project is our collaboration with the Gauteng Department of Community safety shelters, where we assist residents with domestic violence protection orders, maintenance claims, and custody and access cases for children. We are also providing enterprise development programmes to assist women in the shelters to start their own businesses and be economically independent.
Awards and recognitions
2016
Africa Leadership Awards
Green Future Leadership Award
2015
Hogan Lovells (South Africa) Partner Spokesperson of the Year

2016
World Women Leadership Congress & Award
Women Leadership Achievement Award
Education and admissions
Education
BProc LLB BA(Hons), University of the Witwatersrand
Memberships
South African Clinical and Neuropsychological Association (SACNA)
Court admissions
South Africa
Representative experience
Established an award winning project with the Teddy Bear Clinic, providing court preparation training for children and parents to give evidence against child abuse perpetrators.
Represented informal traders in Johannesburg via an urgent court interdict and successfully preventing the City of Johannesburg in the Constitutional Court from arbitrarily removing them.
Established a police brutality advice clinic with Probono.Org, providing free legal advice and pro bono legal representation to these clients in claims for compensation.
Representing children in court proceedings.
Appointed by the court to look after the best interests of a baby who was physically abused by his parents and is now brain damaged.
Providing corporate governance advice and assistance to not-for-profit companies.
Representing the occupants of eight buildings in the inner city of Johannesburg in eviction proceedings against them.
Representing various sporting organisations that focus on players with disabilities.