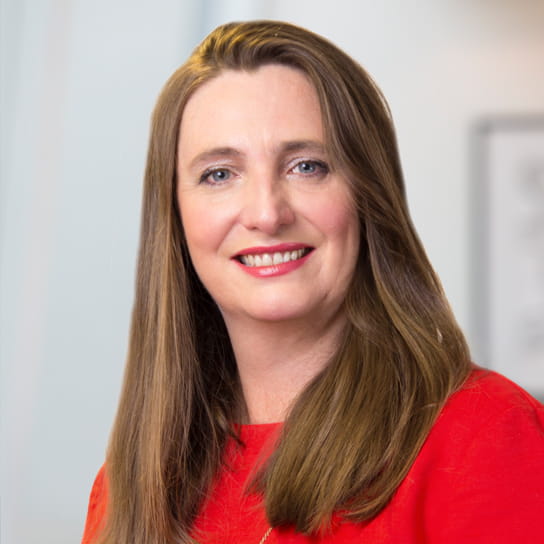 Pamela Buxton
ConsultantLondon
Pamela is a Consultant in our Financial Institutions group, with a particular focus on material outsourcing and strategic commercial contracts. Her work on thought leadership across our Financial Institutions provides legal insights into the macro business issues on our clients' horizon, from digital innovation to Brexit, translating legal developments into guidance on business impact.
Pamela is a member of the firm's Constitutional Change Taskforce and has been analysing and leading the thinking on the potential implications of Brexit since before the General Election in 2015.
Pamela is experienced in delivering business-critical contractual arrangements which secure long-term commercial interests as well as complying with regulatory obligations. Pamela is committed to understanding clients' objectives by commercial outcome, assessing and mitigating associated legal risks and cutting through legal complexity to deliver simple solutions.
Pamela has previously been a partner in Hogan Lovells and has over twenty years' experience of managing the successful delivery of complex commercial arrangements from long-term outsourcing projects to transitional service arrangements.
Innovate Finance included Pamela in their Women in FinTech Powerlist 2016.
Representative experience
Brexit: Working with TheCityUK on its report on the EU's Third Country Regime and alternatives to passporting.

Brexit: Advising a range of clients on impact of Brexit on financial services and working with a number of trade associations.

Blockchain: Co-author of Blockchain, DLT and the Capital Markets Journey – a collaboration with Innovate Finance and EY.

Lloyds Banking Group on Project Rapid, a confidential intra-group services arrangement to support new product lending offerings.
Lloyds Banking Group on Project Sovereign, its intra-group outsourcing of certain administrative functions from the Insurance Division to Group Operations.
LBG (Insurance and Wealth Divisions) on their long term services agreements with Investment Solutions as part of the divestment of SWIP to Aberdeen Asset Management.
Ignis Asset Management on arrangements related to its acquisition by Standard Life Investments.
Phoenix on a transitional services agreement for the provision of insurance intermediary administration and ancillary services associated with an annuity business transfer.
Citibank on RFP process and contract negotiation for outsourcing of administration of pension products by major provider.
Ignis and Phoenix on a combined outsourcing of fund administration and custody services.
Allied Irish Banks plc on RFP process and contract negotiation for a range of outsourcing agreements, including aspects of its mail fulfillment arrangements.
Godiva Chocolatier on a multi-national strategic procurement agreement.

Trinity Mirror plc on a range of commercial agreements.
Nintendo on a wide range of commercial and strategic agreements.
Brown-Forman on a range of commercial and strategic agreemnts.