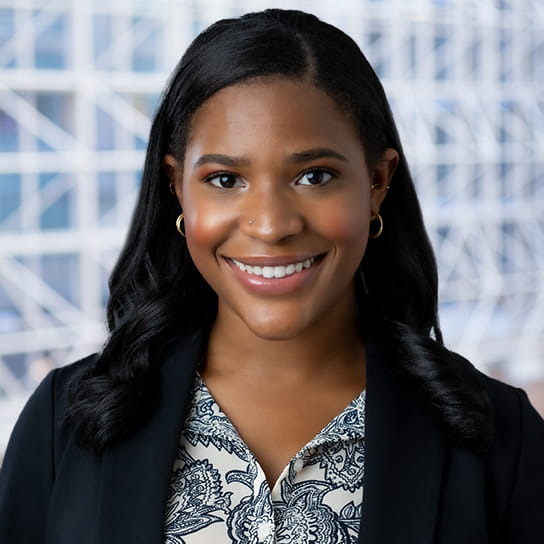 Environmental compliance is a fast-paced, dynamic regulatory landscape challenged with solving some of the world's most unprecedented problems. Jordan enthusiastically helps clients develop strategies that integrate the requirements of environmental laws into their daily operations.
Jordan assists clients in achieving and maintaining corporate environmental compliance. With interests in the intersection of hazardous waste management and clean water, she has helped clients in matters before the Environmental Protection Agency concerning the Clean Water Act, Resource Conservation and Recovery Act (RCRA), Toxic Substances Control Act (TSCA), the Comprehensive Environmental Response, Compensation, and Recover Act (CERCLA), and the Endangered Species Act (ESA). In addition to corporate due diligence, Jordan supports the firm's Native American practice area on project developments on tribal lands and assisting in the economic development of Tribes.
Prior to joining Hogan Lovells, Jordan served as a law clerk to the Environmental Protection Agency's Office of Water Enforcement and Office of Compliance within the Agency's Office of Enforcement and Compliance Assurance. While in law school she worked at a boutique environmental law firm. Outside of environmental matters, Jordan has worked on pro bono projects that support ubiquitous healthcare access for women, protect victims of domestic violence, and provide assistance to refugees.
Education
Juris Doctor, Duke University School of Law, 2022
Bachelor of Arts, University of Maryland, College Park, Cum Laude, 2019
Bar admissions and qualifications