Brian Biebuyck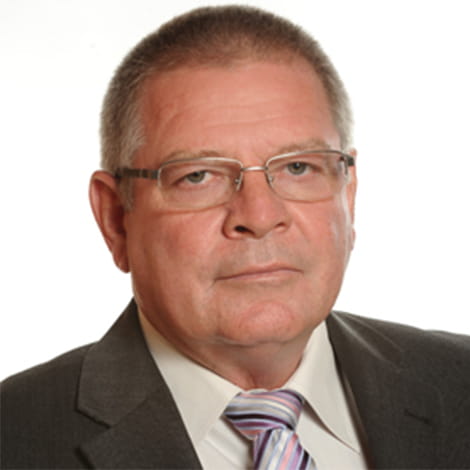 Languages
English, Afrikaans
Practice Group
Litigation
Drawing on his 30 years of experience, partner Brian Biebuyck is a sought after litigator by corporate clients. He focuses on general corporate and commercial litigation, construction and engineering disputes, local and international arbitration, environmental law, and sports law.
Legal 500 recommended Brian in 2014 and 2015 and referred to him as one of the "senior names" in dispute resolution in Johannesburg.
His corporate clients include Telkom SA SOC Limited, Absa Bank Limited, Transnet SOC Limited, Sasol Limited, Libstar Holdings Pty Limited, The Strategic Fuel Fund, Megapro Marketing Pty Limited and, the Bosasa Group of Companies.
Representative Experience
Acted for a public company in a US$528m damages claim arising from non-disclosures.
Successfully obtaining the discharge of a worldwide freezing order from the London Commercial Court against a client, alleged to be part of a Ponzi scheme.
Acting for the State's Strategic Fuel Fund defending a claim involving the delivery of 50,000 barrels of oil, with counter claim for outstanding dues.
Claims for Transnet in respect of defective infrastructure and IT systems at the Saldanha port and defective workmanship at the Port Elizabeth manganese terminal.
Advising a successful tenderer in relation to a review of a public tender by a number of unsuccessful tenderers.
Acting for investor and his trust to recoup losses sustained as a result of broker's fraudulent management and trading of JSE listed share portfolio.
International arbitration involving a contractual dispute within the telecommunications industry between two Nigerian companies, and involving a claim of US$450m and counter claim of US$125m.
Successfully overturning an interdict granted in relation to the award of a major infrastructure tender in the telecommunications industry involving billions of rands.
2014-2015
Recommended in Legal 500 for Dispute Resolution
Latest thinking and events
Publications
Without Prejudice
Published Works
Without Prejudice
Published Works
Without Prejudice
Published Works
Without Prejudice