Brenna D. Nelinson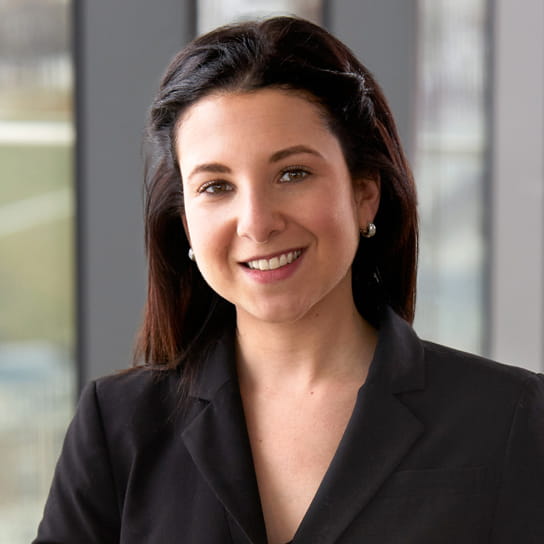 Practice Group
Litigation
A litigator and member of the firm's Life Sciences team, Brenna Nelinson focuses primarily on product liability litigation, including individual and mass tort actions in both federal and state courts across U.S. jurisdictions. Brenna represents some of the world's largest pharmaceutical and biopharmaceutical companies and medical device manufacturers.
Brenna serves as part of the national counsel product liability team for a leading biotechnology company and represented a global biotechnology company in its first product liability case involving an orphan drug. She is also part of the core team defending a global biopharmaceutical company in mass tort litigation. She not only has experience with civil product liability litigation, but also on the white collar investigations side, having recently been a core member of the investigations team representing a global pharmaceutical company specializing in addiction treatment.
Through these representations, Brenna has gained substantial technical and scientific knowledge, which enables a deep understanding of the legal and regulatory environments of her clients. She also maintains an active pro bono practice and has represented KIND clients, filed amicus briefs with the U.S. Supreme Court, and represented prisoners in civil rights actions.
In law school, Brenna cultivated her litigation skills as an active member of American University's Moot Court Honor Society and the Willem C. Vis International Commercial Arbitration team. She competed in Hong Kong for two straight years against law students from across the world and applies to her practice the various approaches to dispute resolution that she observed.
As a year-long intern for the Honorable Rudolph Contreras at the U.S. District Court for the District of Columbia, Brenna gained the perspective of the bench in what constitutes effective advocacy. She honed her analytical writing skills as an editor on the International Law Review, where her comment was published in 2014.
Latest thinking and events
Newsletters and Alerts
Product Liability Alert, Hogan Lovells, September 2015