Blog: The Buyout Board | 08 January 2018
What should Private Equity be expecting 2018 to look like?
As we kick off the new year, what should PE be expecting 2018 to look like on the deal and fundraising front?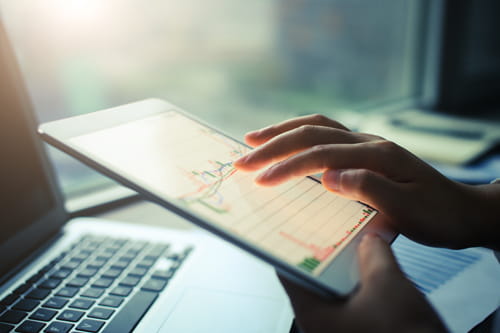 As a backdrop, we have the large scale tax reform in the U.S. which should be a spur for doing deals; rising oil and commodity prices which raises the spectre of inflation and increased costs for businesses which PE are investing in; some small rises in interest rates and masses of liquidity being offered by credit funds and the high yield bond markets, so deal debt will remain relatively cheap and plentiful; and for the UK and Europe, still lots of uncertainty around the impact of Brexit, which may act as a drag on deals; and the threat of increasing protectionism generally in the U.S. and Europe being exercised through CFIUS or any EU equivalent that is introduced which adds an extra risk around the execution of cross border deals involving such markets.
Perhaps the most important backdrop of all though, and one that will make the greatest difference, will be the continued impact of Tech on investment decision making, as Tech can be seen both as a threat and an opportunity. What is coming around the corner from Tech that might disrupt the business that the PE sponsor is thinking of buying and destroy the value of its proposed investment; and where are the opportunities to exploit Tech in the business the PE sponsor is thinking of buying that will create or add value to its proposed investment? Ultimately, what Tech or Tech enabled businesses should PE be thinking of investing in as they look forward to the rest of 2018 and beyond?
Bearing these in mind, we think we are likely to see a similar year to 2017 on the PE deal and fundraising front, as many of the above factors were also factors in 2017.
For PE firms looking to exit from investments, it will still be a seller's market. The IPO market and refinancings will also continue to be credible alternative options for monetization, and PE will continue to make use of these where seller's price expectations are not met as part of an auction process.
For PE firms looking to invest, there will continue to be fierce competition for quality assets, particularly in the mid-market and upper mid-market, where there are more players (not just PE) competing for the same asset.
We expect the number of US$1 billion+ deals to be at least the same and possibly higher. This rise will be driven in part by corporate carve outs from large strategics operating in industries such as the oil and gas, pharma and life sciences, food and household goods, where non-core assets are spun out, as well as take privates, the acquisition of Tech enabled and Tech companies, and large scale secondaries.
There are likely to be more direct investments from Sovereign Wealth Funds including Canadian Pension Funds in the upper mid-market and large buyout space, which will add to the competitive landscape, and may result in higher valuations being achieved for those selling in that price bracket.
Co-investments will continue to feature on many deals, and in particular the larger deals, and with club deals enjoying a return on the largest deals.
As more investors look for more liquidity, and the secondaries market continues to mature, we expect there will be more secondaries this year than in 2017.
The fundraising environment will remain strong in 2018 for the established funds, as there continues to be a wall of money flowing into private equity, with an increasing proportion from Asia in particular. First time funds being established by managers with a strong track record will also continue to attract money.
Hot sectors will include healthcare, financial services, anything tech enabled, education, food and possibly the energy sector with the increasing oil prices. High street retail, restaurant chains and old fashioned industrials will continue to be less popular.
Overall, no fire or fury, but still plenty of activity in 2018… let's see.
Back to main blog