Blog: The Buyout Board | 10 August 2018
The Buyout Board – The evolution of venture capital in the APAC region
In 2000, venture capital outside of the U.S. was in a nascent form: such investment was in a proto-embryonic stage in the major cities of Western Europe and virtually non-existent in Asia-Pacific. In 1999, according to Venture Economics, Asia represented just five percent (or US$7 billion) of the global private equity and venture capital market (then valued at US$131 billion). Today, the Asia-Pacific region is challenging North America as one of two key global venues for venture capital investment, mirroring the geo-political shift from the Atlantic to the Pacific witnessed in the first two decades of the 21st century.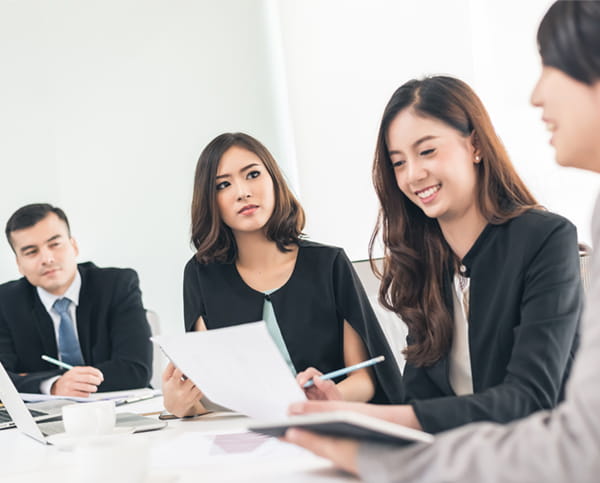 According to data prepared by EY, in Southeast Asia alone, PE and VC investment activity across 101 completed deals was valued at US$5.9 billion in 2017; the largest such deal being Macquarie Infrastructure and GIC's (advised by Hogan Lovells) US$1.3 billion acquisition of a significant minority stake in Energy Development Corporation. A recent Preqin press release confirmed Asia as the leading arena for venture capital deals in Q1 2018: 1,359 Asian deals were reported throughout the quarter (including nine out of the 10 largest global deals), with a combined value of US$22 billion (representing 43 percent of the global venture capital market in Q1 2018 by deal value), surpassing the North American market in both number of deals and aggregate value.
Since the Asian financial crisis 20 years ago, the move towards economic liberalisation and the trend towards the removal of barriers to foreign investment by Asian governments has made Asia-Pacific an increasingly fertile environment for venture capital.
Walmart – advised by a Hogan Lovells team out of Singapore and Silicon Valley – announced on 9 May 2018 that it had acquired a majority stake in Flipkart. The deal is perhaps the prime example to-date of international venture capital facilitating the growth of start-ups – from Series A funding to acquisition by a strategic buyer – in the Asia-Pacific region outside of the PRC, and will be seen by many as the ultimate endorsement of venture capital as an established feature of business in this part of the world.
The terms of Walmart's investment give Flipkart a valuation of US$20 billion following Flipkart's Series I investment round in 2017 that was executed based on a valuation of the company of just under US$12 billion.
SoftBank's Vision Fund's investment of US$2.5 billion will shortly result in a realization of approximately US$4 billion, once the transaction completes. The Vision Fund's return on investment epitomises the rude health of venture capital in Asia-Pacific as we move towards the end of the second decade of the 21st century.
Venture capital vs. private equity
The traditional definitions of venture capital and private equity are no doubt under pressure in 2018. The idea of venture capital has diversified, with the emergence of "angels" and "micro-VCs" at one end of the spectrum, compared to sizeable "corporate VCs", such as Tencent and Alibaba from the PRC or Google Ventures and M12 (formerly Microsoft Ventures) from the U.S., alongside the gargantuan Vision Fund at the other end of that same spectrum. Furthermore, the growing trend of PE firms investing in unicorns, as well as the ever more diverse nature of "venture capital" in 2018, reflects the continued blurring of the lines between traditional buyout shops and venture capital funds.
According to data from McKinsey, Tencent has US$60 billion in funds under management, separate from its own balance sheet. This makes Tencent a monster in the traditional world of venture capital funds, but even Tencent is dwarfed by the US$217 billion (according to McKinsey) under the management of SoftBank, including the US$100 billion Vision Fund. Almost half of the Vision Fund's capital comes from Muhammad bin Salman, the dynamic new Crown Prince of Saudi Arabia. The Crown Prince's huge investment is a major endorsement of SoftBank, and along with Mubadala's (a sovereign-wealth fund of Abu Dhabi) investment of US$15 billion alongside the Saudi Arabian Public Investment Fund into the Vision Fund, highlights the increasing importance of venture capital to sovereign investors' strategies.
Yet the outliers of Tencent, Alibaba and SoftBank should not distract market participants or analysts from the fundamental differences that still exist between venture capital investors and private equity investors. Rather than attempting to characterise such disparate types of funds within one broadchurch, a third class of quasi-venture capitalism fund should be envisaged: a class including the likes of Tencent, Alibaba and SoftBank, where the investors have huge reserves of capital at their disposal and can make investments for reasons other than the pure-play financial return model that has been a common feature of both traditional private equity and venture capital investors over the last two decades.
While the old paradigms of PE and VC investing may still exist for now, when unicorns are in sight, those managing – and investing – money seem increasingly willing to disregard the traditionally sharp distinctions between investment opportunities only accessible to PE investors or vice versa with VC investment funds.
Final thoughts
Venture capital and private equity, however one draws such distinction, are increasingly key drivers of the Asia-Pacific region's wider economy. Taking a broad view of investment in the region, one fascinating question to be played out over the next decade will be whether investor capital – be it in the form of private equity or venture capital funds – can transform Southeast Asia's sleeping giant, Indonesia, into a global economic force. The march of Go-Jek – the Indonesian ride hailing, logistics and payments start-up – to a post-money valuation of US$5 billion following its latest Series E funding round in February 2018 may well be an indication of investment capital's scope to facilitate economic transformation in Southeast Asia's most populous nation.
Back to main blog