Blog: The Buyout Board | 05 October 2017
Steering the course – navigating bribery and corruption risk in private equity investments
Identifying Bribery and Corruption risk in the context of private equity investments (and M&A more generally) is key to ensuring the value of an acquisition. Companies will busy themselves with due diligence on tax, antitrust, intellectual property and other asset or industry specific areas. But if the company you wish acquire turns out to be fundamentally corrupt you may be acquiring nothing but a liability.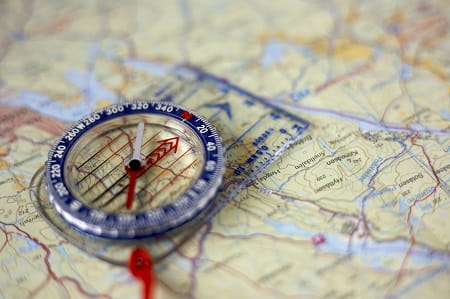 There's a good argument for ensuring your compliance function is first in and last out when you embark on a transaction. It's important to assess potential bribery and corruption risks early in the process to ensure that the correct due diligence is undertaken and is customised to the business and industry of the target.
Of course, it is worth remembering that discovering that the target is linked to bribery doesn't necessarily need to be a deal breaker if you are able to clean up the business post completion. Where diligence uncovers a problem early, there may be scope to renegotiate the price. Nevertheless, if the issue is too great, you can walk away empty handed with your reputation intact. However, failing to conduct adequate due diligence and engaging on bribery and corruption risk early means that you will be at greater risk of not spotting compliance risk until it is too late.
For private equity, bribery and corruption presents a double edged sword. For a general partner, the ability to demonstrate a strong compliance history and adequate protocols may make the difference between a prospective investor committing capital or not.
With authorities in the U.S., China, Brazil, Italy, Germany, Spain, the UK and others enforcing anti-bribery legislation and both the Foreign Corrupt Practices Act and the UK Bribery Act having extra-territorial application it means that there really is nowhere to hide. The best approach is to show you acted responsibly by undertaking risk-based due diligence as far as possible ahead of the deal and then a deeper dive after acquisition. This supports the fact that you have a proper or "adequate" anti-bribery and corruption compliance program in place, which at the end of the day may be your only defence.
Our latest report,
Steering the Course: Navigating bribery and corruption risk in M&A
, the third in our Steering the Course series, explores bribery and corruption trends that compliance teams face in M&A. This is based on over 600 conversations with Chief Compliance Officers at some of the world's largest organizations.
The report provides practical guidance on what best practice looks like and the way ahead.
To read
Steering the Course: Navigating bribery and corruption risk in M&A
and the other reports in this series, visit
www.hoganlovellsabc.com
.
Back to main blog