Blog: The Buyout Board | 15 April 2016
Preserving or Eliminating Fraud Claims in M&A Transactions
Private company M&A agreements in the U.S. often include a disclaimer of additional representations, an exclusive remedy provision and a standard integration clause. Collectively, these provisions aim to provide a seller with assurances that its potential exposure for liability to a buyer after closing will only be for claims based on breaches of the express representations made in the agreement and that any resulting damages will be subject to any negotiated indemnification limitations. However, buyers generally require that the seller's fraud be an express carve-out from any exclusive remedy provision in the agreement. In short, buyers often desire to preserve all potentially available remedies in the event of fraud.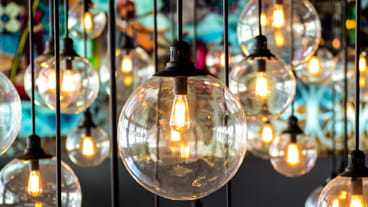 Buyers will have numerous discussions with sellers and will review hundreds or thousands of documents when evaluating a potential M&A transaction. While buyers will often agree to expressly disclaim any additional representations about those discussions or diligence materials, sellers may seek to include a further disclaimer that the buyer has not relied on any of that information. Under current Delaware law, a buyer must show reliance to prevail in any fraud claim, and an effective disclaimer of a buyer's reliance will foreclose fraud-based claims relating to extra-contractual discussions or documents.
The Delaware Court of Chancery recently refined its framework for what provisions are required to eliminate extra-contractual fraud claims in the M&A context. See Prairie Capital III, L.P. v. Double E Holding Corp. (Nov. 24, 2015) and FdG Logistics v. A&R Logistics (Feb. 23, 2016). These cases hold that to foreclose claims for extra-contractual fraud, the purchase agreement must include both an affirmation of non-reliance by the buyer, rather than a mere disclaimer of additional representations by the seller, and an integration provision. Prairie Capital III and FdG Logistics are of particular importance to private equity buyers and sellers, given the heightened desires of such parties to achieve increased certainty surrounding the potentially available post-closing remedies within and outside of an indemnification construct.
Six Tips to Consider
In light of these decisions, buyers and sellers should consider these six practical tips when negotiating purchase agreement provisions that aim to either preserve or eliminate claims for extra-contractual fraud:
Have a clear position on all types of fraud and do not leave the topic to an indemnification exception

. Buyers and sellers should focus on both contractual fraud and extra-contractual fraud situations. A fraud exception to the exclusive remedy provision is not enough to preserve a buyer's rights to make extra-contractual fraud claims if there is a non-reliance provision. The exception will be interpreted to allow for contractual fraud claims, but not extra-contractual fraud claims, to be made outside of the negotiated indemnification package.

If extra-contractual fraud claims are to be eliminated, include a clear non-reliance affirmation by the buyer and a standard integration clause

. To be effective, a non-reliance provision must be framed as an affirmative statement by the buyer, as opposed to merely a disclaimer of additional representations by the seller. A buyer's non-reliance provision is not adequate if it is embedded only in the seller's representations.

If extra-contractual fraud claims are to be preserved, the parties may wish to include an express reliance provision

. If the parties desire to preserve extra-contractual fraud claims, a buyer should not make an affirmation of non-reliance. In fact, the buyer may wish to include an express affirmation of reliance on extra-contractual discussions and documents, even if for the limited purpose of preserving fraud claims related to that information.

A party may still have a claim for contractual fraud

. Importantly, neither of these recent Delaware decisions eliminated a buyer's ability to recover for fraud with respect to the representations included in the purchase agreement itself. In the Prairie Capital case, for example, the Court of Chancery dismissed only the extra-contractual fraud claims due to the inclusion of a non-reliance provision, but the court allowed the contractual fraud claims to survive the motion to dismiss.

Always consider the governing law

. Courts throughout the U.S. vary in their enforcement of non-reliance provisions as they relate to fraud. The parties should always ensure that the courts in the chosen governing law jurisdiction will enforce the terms of the purchase agreement consistent with the parties' intent. Specifically, New York takes a similar approach to Delaware with respect to non-reliance provisions in the context of fraud; however, California and other states, as a matter of public policy, refuse to allow any party to contract around fraud, whether contractual or extra-contractual.

Negotiate for additional seller representations related to all critical matters

. In addition to usual and customary representations, including with respect to financial statements, a buyer that agrees to eliminate extra-contractual fraud claims should consider very carefully requiring the seller to make additional, specific representations in the purchase agreement about any financial reports or other critical matters on which the buyer has relied in deciding to enter into the transaction and determining the purchase price associated therewith.
If you have any questions regarding the matters discussed above, please contact any of the lawyers listed or your regular Hogan Lovells contact.
Share
Back to main blog