Blog: The Buyout Board | 21 December 2016
Preserving or Eliminating Fraud Claims in M&A Transactions (Update)
In this April 2016 post, we addressed preserving or eliminating extra-contractual fraud claims in M&A transactions. In this follow-up, we discuss a recent Delaware Chancery Court decision that further clarifies the framework with respect to these claims.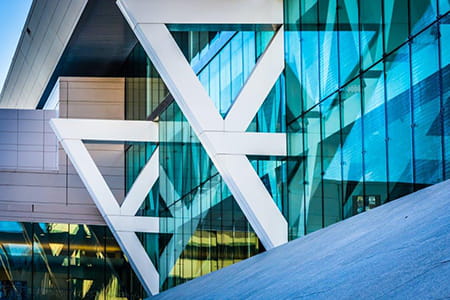 Extra-contractual fraud claims are based on matters other than representations, warranties or covenants in the "four corners" of a purchase agreement. For example, an extra-contractual fraud claim may be based upon information made available to a buyer in a seller's electronic data site.
In order to succeed upon a fraud claim, a buyer must be able to establish that it relied upon the purportedly fraudulent information. To date, the Delaware Court of Chancery has held that the inclusion of both an integration provision and a clear affirmation by a buyer of non-reliance within a purchase agreement will preclude extra-contractual fraud claims in an M&A transaction. A mere disclaimer by a seller of additional representations and warranties will not, however, suffice to establish that a buyer did not rely on information beyond the express representations and warranties.
Delaware Chancery Court clarifies framework
In November 2016, the Chancery Court further clarified its framework with respect to extra contractual fraud claims in M&A transactions with its holding in IAC Search, LLC v. Conversant LLC (f/k/a ValueClick, Inc.) (Del. Ch. Nov. 30, 2016). IAC sued ValueClick for, among other things, extra-contractual fraudulent inducement. IAC alleged that ValueClick misrepresented sales data included in the transaction's electronic data site, although such misrepresented sales data was not the subject of a specific representation or warranty in the purchase agreement.
ValueClick moved to dismiss IAC's extra-contractual fraud claim, arguing that IAC was precluded from establishing reliance on the misrepresented sales data because the purchase agreement contained both a standard integration clause and an express acknowledgement by IAC that ValueClick made no representation or warranty regarding the electronic data site materials. Unlike many previous cases, the purchase agreement did not include an affirmative statement of "non-reliance" by IAC on data site materials; rather, IAC merely acknowledged there were no representations or warranties made by ValueClick about such materials.
The Chancery Court granted ValueClick's motion to dismiss, holding that the combination of the integration clause and IAC's acknowledgement that no representations or warranties were being made about data site materials amounted to "a clear anti-reliance clause to bar fraud claims based on extra-contractual statements made during due diligence."
Consistent with the its holding in Prairie Capital III, L.P. v. Double E Holding Corp. (Nov. 24, 2015), the Chancery Court's ruling in IAC reiterates that "no magic words" are required for a buyer's disclaimer or waiver of reliance. An acknowledgement by a buyer that there are no representations made by a seller about a data site or other extra-contractual matters is sufficient, when coupled with an integration clause, to foreclose extra-contractual fraud claims in M&A transactions.
Accordingly, M&A parties should stay mindful of the impact of "no representation" acknowledgements in their purchase agreements to ensure the mutual intent to either preserve or eliminate extra-contractual fraud in a given transaction.
Share
Back to main blog