Blog: The Buyout Board | 16 October 2017
PE in Indonesia – a vibrant market
Indonesia is gaining popularity among both regional and international private equity funds. Demographics and economic forces increasingly portray Indonesia as a 'must-be-in' market.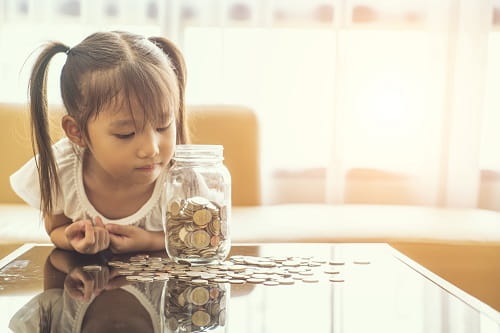 Snapshot
Modern Indonesia is more than Bali and volcanoes – it is a country undergoing significant macroeconomic and population changes which are driving increased attention from private equity funds around the world.
Indonesia consists of 17,000 islands and has an east to west distance that is larger than the United States. With a population of around 260 million, it is the world's 4th most populous country. Indonesia is a G-20 member and some projections predict it will be the world's 7th largest economy in 2030. Over the last 10 years, Indonesia's GDP has grown at an average rate of 5.5%, largely driven by its rising middle class. But the baseline in Indonesia is still relatively low – with an average per capita GDP of USD 3,570, Indonesia ranks in the 3rd quartile worldwide. The population is young and has a median age of 29.9. By comparison, the United States and the EU member states have a median age of 37.9 and 42.6 respectively.
Trends and noteworthy transactions
Indonesia is a resources rich country, with diverse cultural and religious demographics. Modernization and internet penetration are rapidly increasing. It is also a 'mobile first' market: Indonesian consumers access the internet predominantly through mobile devices rather than fixed line and market players have adapted by focusing on web and app based offerings. The combination of a very large domestic market, a young population, relatively low income but growing middle class result in a focus on consumerism monetizing on high volume.
These factors have led to the rise of several powerful and dominant e-commerce based players. Indonesia now boasts the presence of several unicorns, most of which are 'home grown'. Growth is driven by the rapid increase of e-commerce as well as the low participation in traditional banking – a perfect recipe for the rise of tech and especially fintech businesses alongside e-commerce. For example, only 36% of Indonesian adults have a bank account.
This all culminates into a number of significant transactions and investment activity:
The undisputed Indonesian fundraising star over the past two years is Go-Jek. In its latest funding round in May to August 2017, led by Tencent and later joined by Chinese e-commerce giant JD.com, Go-Jek raised USD 1.2 billion at a reported valuation of USD 2.5 to 3 billion. Originally starting off as a ride sharing app for motorbike rides, the company has expanded its offering into car rides, delivery, shopping, food and even cleaning, massage and beautician services delivered to the residence of Indonesian consumers. Go-Jek has also developed its own fintech solution called Go-Pay. The company recently made its first acquisition by acquiring Loket to enhance its own ticketing service Go-Tix. Prior to its most recent funding round, Go-Jek already raised at least USD 550 million in August 2016 and welcomed prominent investors including KKR, Warburg Pincus, Farallon Capital, Capital Group Private Markets, Sequoia and Northstar.
Alibaba announced its USD 1.1 billion investment in Tokopedia in August 2017. The valuation was not disclosed, but a funding round in April 2016 already assigned a valuation of over USD 1 billion to the company. Tokopedia operates a platform that allows small and medium sized retailers to sell to consumers. Tokopedia already counted funds like Softbank, Sequoia and East Ventures among its investors.
Online travel aggregator Traveloka received USD 500 million funding in two rounds. Expedia was added as its largest investor for an amount of USD 350 million in July 2017 at a reported valuation of USD 2 billion, joining investors East Ventures, Hillhouse Capital Group, Sequoia Capital, JD.com and Rocket Internet's investment arm Global Founders Capital.
As a testament to the surge of fintech activity, research by CB Insights predicts that investments in the sector will reach a record volume of over 50 deals in 2017. The fintech deals volume up to August 2017 has already matched the deals volume for the whole year of 2016. The Indonesian Central Bank aims to promote the development of a robust fintech landscape by applying less strict rules and regulations for fintech companies in a regulatory 'sandbox' environment. Telecommunications companies and financial institutions have set up corporate venture arms with their sights on fintech, expected to spur further growth.
Future of private equity investment in Indonesia – what to expect
Healthcare is a sector to watch. Indonesia scores comparatively low in terms of percentage of GDP being spent on healthcare, number of doctors and available hospital beds, so Indonesia's healthcare sector has plenty of room to grow. The government is implementing measures to improve healthcare, such as the introduction of a new mandatory state funded healthcare scheme in 2014. The potential in Indonesia's healthcare sector can be seen in recent transactions, such as CVC's USD 165 million investment for a 15% shareholding in Siloam International Hospitals in August 2016.
Private equity interest has shifted away from Indonesia's historically important resources and commodities due to depressed prices in recent years. Infrastructure (including power) has been and will remain an important growth sector. At the same time, high capital intensity and presence of large state owned entities raise a barrier for private equity investments. The sector nevertheless may provide investment opportunities for more mature assets with stable cash flows, such as toll roads and communication towers.
Note: the designation of what qualifies as a private equity or a venture capital transaction is applied more loosely in Indonesia than in more mature markets. For reasons of simplicity, we have referred to both as private equity.
Sources: Worldbank, Bank Indonesia, CB Insights, Bain & Company Asia-Pacific Private Equity Report 2017, Bloomberg, Crunchbase, Dealstreet Asia
Back to main blog