Blog: The Buyout Board | 11 May 2017
Lending Cap to be imposed by ECB – Will the new ECB guidance adversely affect leveraged transactions?
On November 23, 2016, the European Central Bank (ECB) published its draft guidance on leveraged transactions in order to establish guidelines on how to measure and monitor the exposure to leveraged lending for significant European credit institutions. The ECB guidance essentially represents the European equivalent of the US Guidance on Leveraged Lending, issued in March 2013.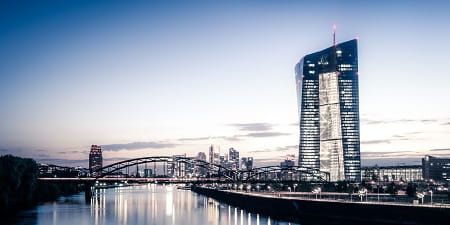 After public consultation on the draft guidance earlier this year, the final guidance is now awaited.
Leveraged Transactions
The ECB feels that closer supervisory scrutiny of lending in leveraged transactions is required to counterbalance leniency in credit institutions' credit policies. The ECB considers a financing transaction to be leveraged if:
a borrower's post-financing level of IFRS leveraged current and non-current financial liabilities exceeds a four times multiple of the last twelve months realised, unadjusted EBITDA, or
a borrower is controlled by one or more financial sponsors and that borrower has any loan exposure,
and that credit institutions apply a definition of leveraged transactions in these terms. A 'financial sponsor' for these purposes is described by the ECB as "an investment firm that undertakes private equity investments in and/or leveraged buyouts of companies with the intention of exiting those investments on a medium term basis."
Exceptions
The draft guidance provides for certain exceptions to the definition of 'leveraged transaction', in particular those where the debt employed is:
an asset-based loan;
commercial real estate financing; or
a loan where the exposure of a single credit institution is less than EUR 5 million.
ECB Goal
The ECB expects credit institutions to implement robust governance structures for leveraged transactions, ensuring sound oversight of those transactions and measuring them against their own set of underwriting limits. Against this background, the ECB is of the view that "high levels of leverage – defined as the ratio of Total Debt to EBITDA exceeding 6.0 times at deal inception – should remain exceptional (and a potential exception should be duly justified) and trigger a referral to the highest level of credit committee or similar decision-making level"[1].
Scrutiny
The ECB would like credit institutions to have in place an approval process when lending into leveraged transactions, which includes, in particular,
in-depth due diligence on the sustainability of the borrower's debt, cash-flow generation, business plan and projections as well as independent enterprise evaluation, and
a risk assessment in light of the respective credit institution's risk appetite.
The approval process should be backed by ongoing monitoring, including updates on due diligence and a management information system which reports on leveraged transactions to the management of the respective credit institution. So far, the ECB does not expect to be specifically notified of any highly leveraged transactions nor the corresponding specifics of the relevant approval procedures.
Procedure
The draft guidance provides that credit institutions will be asked to draw-up internal audit reports within 18 months from publication of the guidance to show and detail which of the ECB's expectations have been implemented.
Relevance of the draft guidance to the private equity industry
Statistics show that approximately 20% of private equity sponsored finance transactions were levered at more than 6 times EBITDA in 2016, with the average at about 4.7 times. Therefore, the ECB guidance will have an impact on a significant portion of leveraged lending by credit institutions (typically banks) into private equity backed transactions. The guidance will not, however, have an impact on unregulated credit funds lending on leveraged transactions, which gives these private direct lending funds greater flexibility to lend when compared to credit institutions.
Private equity funds currently have sufficient dry powder available to increase their equity tranches if required, but this would adversely affect their IRRs in the long run. To mitigate the impact of the ECB guidance, the European Banking Federation proposes in its January 26, 2017 position paper to increase the exposure and commitment threshold from EUR 5 million to, e.g., EUR 25 million or even EUR 50 million before any proposed regulations bite, as this would alleviate the concerns of small and mid-cap funds.[2] Invest Europe has also proposed that the sponsor related definition of leveraged transactions should be modified so that private equity backed portfolio companies are not automatically captured.[3]
Although there may be some changes to the draft guidance to take account of concerns raised in consultation, it is likely to remain substantially unchanged and will impact significant credit institutions and their approach to lending and surveillance. This is likely to create further opportunities for unregulated private debt funds, as credit institutions are likely to become more risk averse and abstain from participating in highly leveraged syndicated loans. We have already seen in recent years a diminution in the percentage that credit institutions lend compared to such private debt funds. Hence, the ECB guidance is, in our view, unlikely to affect leveraged transactions due to the number of private debt funds that have been and are being set up. These funds have become increasingly active in the lending space over recent years and have taken a larger and larger share of the overall lending market, which we expect to continue in light of the new guidance. As a result, private equity sponsors will still have access to high levels of leverage for their transactions.
We will update you further once we receive the final guidance. Meanwhile, if you have any questions, please do not hesitate to contact us.
---
[1] European Central Bank – Draft guidance on leveraged transactions, dated November 23, 2016, page 5.
[2] European Banking Federation, January 26, 2017, in EBF response on the ECB consultation on Draft guidance on leveraged transactions.
[3] Invest Europe – The Voice of Private Capital, January 27, 2017, in Response to the ECB Consultation its Draft Guidance on leveraged transactions.
Back to main blog