Blog: The Buyout Board | 15 September 2016
Indonesia's 2016 Negative List - Positive news for PE investors?
Private equity firms have found the last few years challenging in Indonesia, with the largely commodity-dependant country struggling with falling prices and slowing growth. Due in part to the Government's focus on foreign investment and liberalisation however, private equity fund sponsors are now feeling more positive.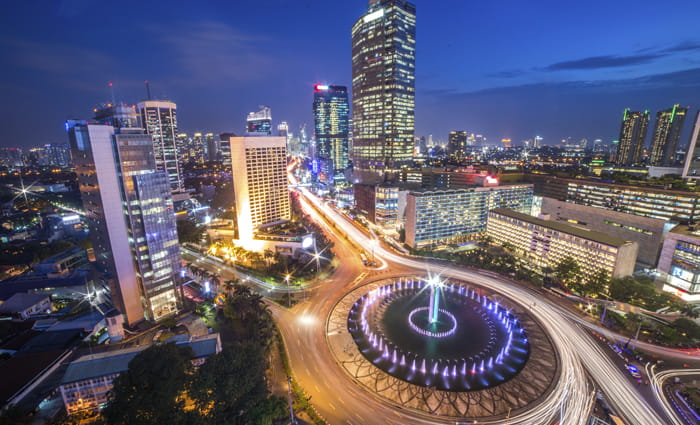 On 18 May 2016, the much anticipated 2016 Negative List was enacted by Presidential Regulation No.44. The revision of the 2014 Negative List (which specifies business activities which are either entirely closed or conditionally open to foreign investment) was championed by Joko Widodo's Government in an effort to increase Indonesia's regional competitiveness and encourage greater foreign direct investment, whilst maintaining protections for domestic businesses of a certain size (domestic SMEs).
The 2016 Negative List has been both praised and criticised, with some investors recognising the steps taken towards greater liberalisation, whilst others have bemoaned the sectors that have remained at their previously restricted levels or (in some cases) become even more restricted. A foreign investor's viewpoint will largely depend upon their particular industry of interest, with some sectors being treated more favourably than others. So is the 2016 Negative List good news for private equity investors?
The good
In some areas the 2016 Negative List has resulted in significant liberalisation, including the opening up of various business lines to 100% foreign ownership (subject, in certain cases to specific licensing / technical requirements) and the relaxation on controls for business lines where although 100% foreign ownership is not permitted, the level of permitted foreign investment has been increased. The 2016 Negative List notably also provides for higher ownership in certain sectors for investors from ASEAN countries. In addition, approval requirements from the relevant Ministries have been removed for 83 business lines. Finally, a few sectors have been removed from the list completely, meaning companies in those sectors may legally operate as 100% foreign owned entities.
The industry sectors with the most noticeable relaxation of the foreign direct investment rules include:
warehouse distribution, travel agencies and telecom services (from 33% to 67%);
crumb rubber and certain healthcare support services (previously closed, now 67% open);
passenger transportation over land (previously closed, now 49% open);
cold storage (previously 33%, now 100% open);
certain film businesses (previously closed, now 100% open);
large scale power plants (>10 MW) during a concession period under a PPP schedule (previously 95%, now 100% open);
department stores with a retail space between 400-2,000sqm (previously closed, now 67% open); and
toll roads now open 100% (previously 95%).
In agriculture, a recommendation from the Minister of Agriculture is no longer required for the growing of food crops, processing of plantation crops or R&D on genetically modified organisms. In addition, fisheries and the processing of fishery products have been completed removed from the 2016 Negative List.
The 2016 Negative List also seeks to simplify the existing business lines categories. For example, there is now one business line of "construction services" in place of 39 corresponding business lines under the 2014 Negative List.
The bad
However, there has been a tightening of control in some areas by the 2016 Negative List including:
the provision of more protection for Domestic SMEs, by:

reserving an additional 19 business lines for domestic SMEs under the public work sector;
increasing the project values (from IDR1 billion to IDR50 billion) in respect of 39 business lines under the public work sector reserved for domestic SMEs; and
the addition of two business lines that require a partnership with a domestic SME;

and the closing of foreign investment into businesses involved in the salvage of valuable artefacts from shipwrecks.
The telecommunications network sector, integrated with telecommunications services, disappointingly only benefited from a 2% increase in the foreign shareholding threshold (from 65% to 67%). This was below expectations and additionally operators and providers of telecommunication towers must still be entirely Indonesian owned.
The distribution of medical devices has been developed into a specific category with 49% foreign ownership permitted. This is compared to its previous inclusion in the "general distributorship" category allowing 67% foreign ownership.
Conclusion
The liberalisation of certain sectors to foreign investment in the 2016 Negative List (as well as other key changes such as the streamlined investment process and simplified categories) is a significant step forward in increasing foreign direct investment and Indonesia's competitiveness within ASEAN and the world. Certainly the opportunities for private equity investment in Indonesia have grown, with the Government introducing twelve stimulus plans in the last six months in an attempt to revitalise the economy and deliver an improved private investment environment. The 2016 Negative List is one of these steps. Although the method by which it is implemented in practice remains to be seen, what does seem clear is that in substance the 2016 Negative List represents a positive step for private equity investment in Indonesia.
Back to main blog