Blog: The Buyout Board | 14 September 2016
Hong Kong region tech hub ambitions create opportunities for investors
In a move that sends a positive message to tech entrepreneurs in Hong Kong, the government pledged significant initiatives in the 2016/2017 Budget to encourage innovation and technology in Hong Kong with the goal of further transforming Hong Kong into a leading innovation and technology hub in the Asian region.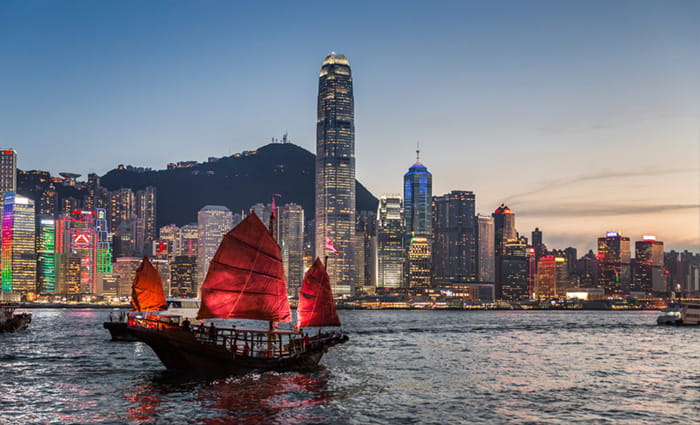 The growth and development of Hong Kong's tech industry could also result in more investment opportunities down the track for venture capital and private equity funds that are active in the tech space.
Already featured on the Global Innovation Index 2016 as the third most innovative city in Asia, Hong Kong has consistently shown its strength in this space in recent years and, now with increased government backing, Hong Kong has the potential to become the key innovation and technology hub in Asia. With the newly established "Innovation and Technology Bureau" charged with spearheading the drive to turn Hong Kong into the leading regional tech hub, key initiatives introduced by the government to develop the innovation and technology landscape include:
HK$8.2 billion in funding to promote smart manufacturing and research;

the establishment of a new HK$2 billion Innovation and Technology Venture Fund to co-invest with institutional venture capital funds into tech companies and start-ups (in particular, to provide series A funding to allow businesses to scale up);

an injection of HK$5 billion into the existing Innovation and Technology Fund which includes a range of programmes that aim to encourage and assist companies in upgrading their use of technology and introduce innovative ideas to their businesses; and

expanding the floor area of the Hong Kong Science Park by 70,000 square metres for use by start-ups and technology companies by 2020, a project that is expected to cost around HK$4.4 billion.
The Hong Kong government has good reasons for its faith in Hong Kong's ability to become a leader in Asia for technology and innovation. Based on the latest survey conducted by InvestHK, as of August last year, around 1,600 start-ups have begun their business in Hong Kong – an increase of approximately 50% in the number of local start-ups since 2014. The Global Startup Ecosystem Ranking 2015 has also ranked Hong Kong in the top five fastest growing start-up ecosystems and one of the world's top 25 start-up hubs.
Looking ahead, Hong Kong's start-up landscape should continue to improve due to government initiatives such as those mentioned above, as well as a number of positive factors working in Hong Kong's favour such as its mature financial industry, the start-up and technology conference "RISE" which is held each year in Hong Kong since it debuted in 2015 (to much critical acclaim), and its easy access to neighbouring Asian countries and their economies, including the huge Chinese consumer market.
Hong Kong has seen some notable VC and PE investments in the tech space this past year. Some recent examples include:
a US$160 million investment in WeLab by a group of investors led by Khazanah Nasional (who join existing investors Sequoia Capital and Li Ka Shing's TOM Group);

a US$60 million investment in Futu5 by Tencent, Sequoia Capital and Matrix Partners;

a US$55 million investment in App Annie by Sequoia Capital, Infinity Venture Partners and others; and

a US$40 million investment in CompareAsiaGroup by Goldman Sachs Investment Partners and others.
Regional competition for investors' money in the tech space is fierce. With Singapore currently seen as a leading light in innovation and technology, and the juggernaut to the north, China, has a credible, rapidly developing and highly innovative technology industry itself. In a Q&A session hosted by InvestHK earlier this year, Elon Musk referred to social media (for example, WeChat and Weibo) as prime examples of innovation in China that is competitive on an international level.
Instead of competing with the likes of China for investors' attention in the tech space, Hong Kong may instead see more benefit through fostering collaboration with China. This may in turn result in synergies that provide resources and platforms for Hong Kong based innovators to scale their products and services both regionally and globally,– a prime example of this kind of synergy is the manufacturing and labour resources of neighbouring Shenzhen, which adds to Hong Kong's potential for growth by providing easy access to inexpensive and quick prototyping of ideas and concepts.
While it is always perilous to seek to predict the future (an endeavour that is made even more difficult today in light of the current geopolitical and economic uncertainty on a global scale with Brexit, the outcome of the upcoming US presidential election and other unknowns), because of the scale and conviction of the Hong Kong government's initiatives to capitalise on Hong Kong's potential for innovation and technology, it is absolutely in the interests of venture capital and private equity investors to monitor the investment opportunities in Hong Kong's tech sector that will in our view no doubt materialise in the coming years.
Share
Back to main blog