Blog: The Buyout Board | 02 November 2016
Deals on tap: M&A activity in the craft beer industry
Throughout the U.S., the changing taps at bars – from local dives to high-end restaurants – demonstrate an unmistakable trend: craft breweries are selling plenty of suds.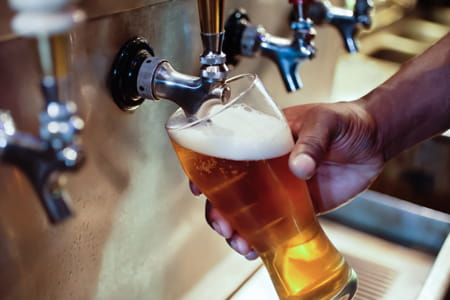 Financial news regularly covers big brewers' reaction to the last decade's growth of craft beer: acquire, acquire, acquire. Constellation Brands, the maker of Modelo and Corona, recently bought craft brewer Ballast Point for $1 billion. Heineken took a 50% stake in craft-producer Lagunitas in 2015, and Elysian Brewing, a micro-brewer in Seattle, recently sold to Anheuser-Bush InBev.
U.S. craft beer sales grew in 2015 by 12.8% by volume and 15% by dollar sales, according to the Brewers Association. It's unsurprising that financial and strategic acquirers are actively looking for a piece of the growth. Facing a growth market and a desire for liquidity or growth capital, craft producers have traditionally sold to "big brewers".
Recent deals, however, have shown the mega-producers are no longer the only game in town for craft brewers seeking capital partnerships. As the large producers have shown greater interest in successful craft producers, private equity investors have begun to find the area more active and profitable. And there are reasons for craft producers to be attracted by a potential private equity investor.
Like deals with large-scale producers, private equity sponsors can provide funds to expand operations, forge new partnerships, or, in some cases, offer liquidity to founders and employee shareholders as the first generation of the craft beer movement enters retirement.
An emblematic characteristic of private equity investment is expecting management and founders to roll a healthy amount of equity, allowing them to keep "skin in the game" and encouraging active involvement by founders after the sale.
Private equity backing can provide expertise and capital necessary for acquisitive growth strategies. For example, Oskar Blues, a Longmont, Colorado-based brewery, which has sold a majority stake to Boston-based Fireman Capital, recently announced an investment in Cigar City, a Florida-based craft beer producer.
In addition, minority investments can allow private equity to fund growth while a family or employee owned company retains control. Last year Dogfish Head sold a 15% stake to a private equity buyer to fund expansion, and Dogfish Head's family owners reportedly hope the equity infusion will fund growth they'll use to buy back their 15% from their investors down the road.
Although some craft brewers may be skeptical that private equity is motivated principally by the desire to return liquidity to their investors, even if it means forcing an eventual sale to a larger brewing conglomerate, not all private equity funds, or exits, are created equal. The craft brewing industry is maturing rapidly, and with that will likely come a variety of new and different strategies for partnering with investors.
Back to main blog