Blog: Real Estate Law Blog | 21 October 2014
Hogan Lovells Hosts 'Openings and Closures' Retail Summit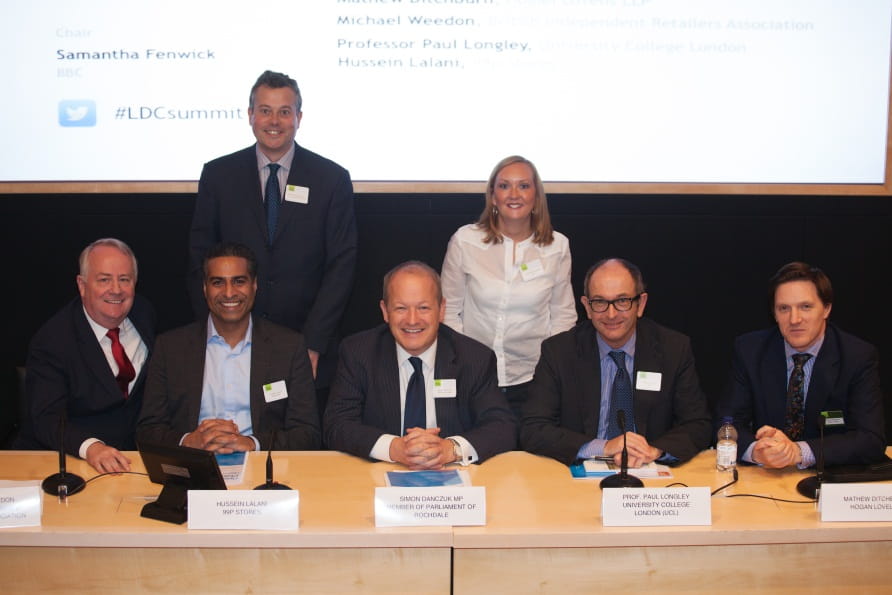 Last week saw the launch of the Local Data Company's third 'Openings and Closures' report at an event hosted by Hogan Lovells. Matthew Hopkinson of LDC gave a presentation on the report's findings which was followed by a panel discussion chaired by Samantha Fenwick, a reporter with You and Yours – BBC Radio 4's consumer programme. The panel included our own Mathew Ditchburn, Michael Weedon of the British Independent Retailers Association, Professor Paul Longley of UCL, Simon Danczuk MP for Rochdale and Hussein Lalani the founder of 99p Stores. Following a lively and informative debate, a number of key conclusions could be drawn from the summit, including:
Good news: At the end of the first half of 2014 there were nearly 900 more trading retail businesses than at the start of the year.
Independents v multiples: There appears to have been a further shift in the balance between independents and multiple retailers. Multiples have seen a net decline of 2,401 stores since 2009 whilst independents have increased by 10,733. This seemingly positive picture for independents hides a lot of turbulence within the sector, with the "churn rate" (the number of openings and closures making up the net change in the number of stores) of independents more than double that of multiples. Mathew Ditchburn commented that "the independents are keeping downward pressure on vacancy rates but the question is whether they are doing enough to pick up the slack left by the multiples leaving the high street and whether they should be doing better at this point in the cycle."
Consumers: Faltering consumer confidence, which had dropped from a nine year high in August 2014, was seen as one of the greatest barriers to more store openings.
Regional variances: Net change figures showed that different regions faced different challenges. For example, in the first half of 2014, high street occupancy rates saw significant falls in Scotland (down 136) and Greater London (68) but there were gains in the South West (up 105) and Yorkshire (up 52).
Total Retail: Matthew Hopkinson commented that 2014 marked "the maturity of total retail", a customer-centric model, no longer divided between online or high street shopping. Amazon has embraced total retail with the launch of its first physical store in New York, and "click and collect" was increasingly seen as the norm. Retailers who did not keep up with this pace of change were going to face difficulties. Michael Weedon saw "no real tension between real world shops and online", using Argos as a prime example. "We all like couch commerce with our iPad but we need to know that [physical retailing] is there." Seventy per cent of goods ordered online at Argos are collected in store.
Bad news: Mathew Ditchburn observed that the recent administration of Phones 4U demonstrated that despite increased optimism in the economic outlook, high profile retail failures were still possible. Mathew noted that it was probably the "biggest surprise since Woolworths."
The panel all agreed with Paul's assertion that
"it's horrible to see the demise of the British public house."
Back to main blog