Spanish Data Protection Authority Launches Public Consultation on Cloud Computing
17 January 2012
By Pablo Rivas in our Madrid Office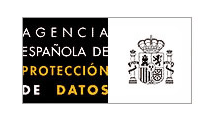 Following the example of the French Data Protection Authority (Commission Nationale de l'Informatique et des Libertés or CNIL), the Spanish Data protection Authority (Agencia Española de Protección de Datos or AEPD) has opened a public consultation on cloud computing to learn the opinions and experiencse of service providers and users.
Interested parties have until January 27 to submit their comments. This public consultation is an good opportunity to enhance the AEPD's understanding of problems on data protection arising from cloud computing and may also help the AEPD find viable solutions and alternatives for data protection compliance within the cloud computing encironment.
Interested parties can participate in the public consultation by fulfilling and online form (in Spanish) accessible by the AEPD's website, www.agpd.es.
We will keep you posted on the conclusions of this public consultation of the AEPD.
Last Wednesday, President Trump signed an immigration-related Executive Order (EO) titled "Enhancing Public Safety in the Interior of the United States" that, among other...
30 January 2017
A stricter regime for profiling
07 June 2016
The Regulation aims to strengthen the rights of individuals. It does so by retaining rights that already exist under the Data Protection Directive and introducing the new rights of data...
06 June 2016