Blog: Focus On Regulation | 25 November 2013
U.S. Tax Reform Update: Senate Finance Chairman Baucus issues significant reform proposals related to depreciation and international tax :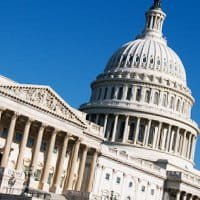 Last week saw important developments related to U.S. tax reform, with Senate Finance Committee Chairman Max Baucus issuing tax reform drafts proposing significant changes in several key areas of tax law. These proposals break new ground in the U.S. tax reform effort as they suggest dramatic changes in cost recovery (depreciation) and accounting, as well as international tax provisions — offering detailed legislative drafts for both proposals —  that could significantly increase the tax burden for many U.S. businesses, in particular those in capital intensive areas like oil and gas and real estate, those with significant advertising expenses, or those with substantial foreign operations. To read full alert click here.
Back to main blog