Blog: Focus On Regulation | 07 March 2014
U.S. Tax Reform Update: House ways and means Chairman Tax Reform discussion draft, Obama budget proposals provide new building blocks for eventual U.S. Tax Reform: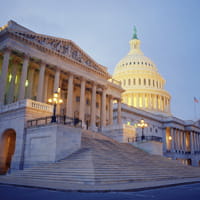 The last two weeks have seen significant developments in building the blocks for what could eventually form the base of U.S. tax reform. Most significant is the 979-page "Tax Reform Act of 2014" discussion draft from House Ways and Means Chairman Dave Camp (R-MI) — a sweeping, comprehensive reform package that would reduce U.S. corporate and individual rates, reform U.S. international tax rules, and significantly alter the existing landscape of industry tax preferences. The Obama Administration also released its tax proposals this week as part of the FY15 Budget. To read the full alert please click here.
Back to main blog