Blog: Focus On Regulation | 20 December 2012
MOU on Culturally Important and Sacred Sites for Indian Tribes
On Dec. 6, 2012, the Departments of Agriculture, Defense, Energy, and the Interior and the Advisory Council on Historic Preservation (the Participating Agencies) signed a Memorandum of Understanding (MOU) to enhance Federal protection of and tribal access to "culturally important sites held sacred by Indian tribes."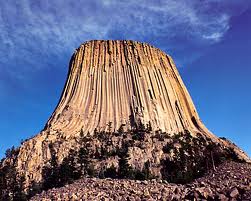 As defined in previously promulgated Executive Order (EO) 13007, sacred sites are "any specific, discrete, narrowly delineated location on Federal land that is identified by an Indian tribe, or Indian individual determined to be an appropriately authoritative representative of an Indian religion, as sacred by virtue of its established religious significance to, or ceremonial use by, an Indian religion; provided that the tribe or appropriately authoritative representative of an Indian religion has informed the agency of the existence of such a site."
The MOU will be in effect for five years. It identifies eleven specific actions, including the development of management practices, sharing of agency expertise, and public outreach, to be implemented by Participating Agencies with guidance from an inter-agency working group. While acknowledging that Federal agencies may encounter Indian sacred sites in varying "physical and administrative contexts," the MOU recognizes the benefit in the application of consistent policies and processes "so long as they remain adaptable to local situations."
While a 2011 draft report on the Department of Agriculture's sacred sites policy had recommended broadening the definition of sacred sites, beyond specific locations of religious significance, others believed that a broadened definition would create confusion and uncertainty among multiple-use stakeholders who have worked in good faith within the constraints of EO 13007. Although the MOU does not broaden the definition of sacred sites, it may be intended to expand Participating Agencies responsibility for protection of sacred sites beyond EO 13007 and the general language of the National Historic Preservation Act (16 U.S.C. 470 et seq.) (NHPA). Rather than rely solely on specific criteria of cultural significance, as established by EO 13007, the MOU would appear to require consideration of "broader areas and connections" in evaluating the significance of scared sites. Thus, government agencies may be obliged to consider protection of larger areas, such as mythic landforms, bodies of water and geological features, even if their religious significance is not generally recognized by the non-Native population.
Back to main blog