Blog: Focus On Regulation | 23 October 2012
Intellectual property policies of standard-setting organisations – Push for change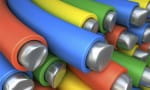 Two speeches this month by top DOJ officials (Fiona Scott-Morton and Renata Hesse) have identified specific policy choices that standard-setting organizations (SSOs) could implement which would promote competition. They set out four main ways in which SSOs could clarify their intellectual property policies:
Licensing commitments made to the standards body should bind both the current patent holder and subsequent purchasers of the patents. Fiona Scott Morton commented that FRAND commitments which become weaker upon sale of the patent "incentivizes sales designed to evade those commitments and are not going to protect consumers as well as one those that are watertight";
FRAND commitments should include a commitment to a process that is faster and lower cost for determining FRAND rates or adjudicating disputes over FRAND. Options might include arbitration, alternative dispute resolution, an allowed range for a royalty rate, and specification of the base to which a royalty should apply;
The FRAND dispute resolution process should require that the licensor specify a cash price for its standard essential patents rather than relying on cross-licensing arrangements between patent holders. The officials note that determining if a complex package of cross-licenses satisfies FRAND will be difficult for a third party, whereas a cash option is more transparent; and
The FRAND commitment should include a dispute resolution process preceding any action for injunction or an exclusion order. This would specify what steps must be taken by parties to resolve disputes over a FRAND rate, validity, essentiality, or infringement before an infringement or an exclusion order may be sought against the licensee. Fiona Scott-Morton considered that "constraining the ability of licensors to threaten – at any time, in any way – to exclude a product from the market during bargaining will reduce the ability of the licensor to extract royalties above the FRAND rate".
The officials have emphasized that the above elements are suggestions, and at this stage do not represent official agency policy statements which represent requirements imposed by the agencies. However, it has been reported that these suggestions have emerged from discussion between the top economists at the US Federal Trade Commission, the US Department of Justice and the European Commission (including Kai-Uwe Kühn, the Chief Economist at DG Competition), and represent an agreed approach between them.
Back to main blog