Blog: Focus On Regulation | 24 August 2012
FCC Eases the Restrictions on Certain Foreign Investments in U.S. Wireless Carriers
The structuring of minority indirect foreign investments in U.S. wireless telecommunications carriers may become slightly easier for some companies, thanks to a decision released by the FCC late last week.  The decision, in IB Docket No. 11-133, dealt with the rather esoteric question of whether a foreign investment, held indirectly through a U.S.-organized entity that does not control the licensee, should be analyzed under Section 310(b)(3) of the Communications Act ("Act") – which contains a hard 20% cap on foreign ownership – or under Section 310(b)(4) of the Act – which sets a 25% initial limit, but permits up to 100% indirect foreign ownership if prior FCC approval is obtained.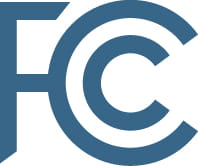 The FCC's International Bureau (but not the full Commission) had previously interpreted the 20% cap in Section 310(b)(3) to apply in these cases, while at the same time permitting, under Section 310(b)(4), greater indirect foreign ownership if the foreign interest was held through a U.S. entity that controlled the licensee.  Many wireless industry commenters in the proceeding pointed out the nonsensical result of allowing controlling entities to have greater levels of foreign ownership than non-controlling entities.  Furthermore, they argued that Congress only intended Section 310(b)(3) to apply to direct investments in common carrier licensees, while Section 310(b)(4) was crafted to deal with all indirect investments. 
The FCC declined to replace the International Bureau's controlling/non-controlling distinction with the direct/indirect distinction advocated by most commenters as a means of determining which statutory section should govern a foreign ownership analysis.  However, it did recognize the inequitable treatment of different forms of indirect foreign investment under the current regime, indicating that it could "discern no public interest distinction between these two situations in the context of common carrier licenses."  Rather than modifying International Bureau precedent to fix the problem, the FCC turned to its statutory forbearance authority under Section 10 of the 1996 Telecommunications Act.  Section 10 allows the FCC to forbear from applying any regulation or provision of the Act to a telecommunications carrier if the FCC finds that doing so would serve the public interest and would not interfere with ensuring adequate consumer protection and reasonable and non-discriminatory practices by carriers.  The order found that these criteria were met in this case.
Under its decision, the FCC will forbear from applying the 20% limit in Section 310(b)(3) to foreign equity and voting interests held in a common carrier licensee through U.S.-organized entities that do not control the licensee.  Instead, the FCC will assess, on a case-by-case basis, whether the proposed foreign ownership in excess of 20% is in the public interest, using a declaratory ruling approval process that mirrors the policies and procedures currently used in Section 310(b)(4) analyses.  (Incidentally, those procedures are also under review for potential streamlining in this same docket, although last week's order made no decision on that issue.)  
The FCC determined that its new approach "will provide common carrier licensees and their potential owners with greater flexibility in how they choose to structure foreign investment in a licensee…. and, unlike our current approach, will ensure consistency in our treatment of [indirect] foreign ownership in a licensee."
Back to main blog