Blog: Five Minute Workout Blog | 30 October 2016
Berau Capital Resources Pte Ltd
Berau Capital Resources Pte Ltd ("Berau"), a special purpose vehicle incorporated to raise funds on behalf of an Indonesian mining and coal company, initiated proceedings in the High Court of the Republic of Singapore pursuant to section 210(10) of the Companies Act on July 4, 2015. On July 10, 2015, Berau filed a petition for recognition of the Singapore proceeding in the Bankruptcy Court for the Southern District of New York (the "New York Bankruptcy Court") under Chapter 15 of the Bankruptcy Code.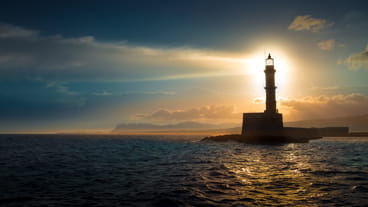 The United States Court of Appeals for the Second Circuit has held that in order to be eligible to file for Chapter 15 of the Bankruptcy Code, a foreign debtor must satisfy Bankruptcy Code section 109(a), which requires that a debtor must reside, have a domicile or place of business, or property in the United States.
Courts have held that a bank account opened in New York one day before the filing of a Chapter 15 petition for recognition, a $10,000 attorney retainer held in a U.S. bank account, and claims and causes of action that had already been instituted by the foreign representative constitute property of the debtor under Bankruptcy Code section 109(a).
Expanding upon those decisions, the New York Bankruptcy Court granted recognition to Berau's Singapore proceeding and held that not only had Berau satisfied Bankruptcy Code section 109(a) because it had established an attorney retainer account in New York, but that Berau's indenture governed by New York law and containing a New York choice of forum clause constituted Berau's property in New York that also satisfied Bankruptcy Code section 109(a). The New York Bankruptcy Court observed that it "would be ironic if a foreign debtor's creditors could sue to enforce the debt in New York, but in the event of a foreign insolvency proceeding, the foreign representative could not file and obtain protection under Chapter 15 from a New York bankruptcy court."
The New York Bankruptcy Court explained that a debtor's contract rights are intangible property of the debtor and Bankruptcy Code section 1502(8) provides that applicable non-bankruptcy law determines the location of intangible property rights. The applicable non-bankruptcy law that applied to the indenture was New York law, and because the notes issued under the indenture are to be discharged in New York, the situs of the indenture is in New York.
The New York Bankruptcy Court additionally observed that New York General Obligations Law sections 5-1401 and 5-1402 provide that the parties to a contract may agree with respect to a transaction covering not less than $250,000 and $1 million respectively that New York law will govern the contract and that it will be enforced by New York courts. In addition, CPLR 327(b) provides that a New York court may not stay or dismiss an action on grounds of inconvenient forum where the action relates to a contract to which sections 5-1401 and 5-1402 apply. The New York Bankruptcy Court concluded that these sections reflect a legislative policy to permit parties to "establish a contract situs in this state by designating New York governing law and a New York forum for contracts involving transactions of the requisite amounts."
The New York Bankruptcy Court also mentioned in a footnote that while it was not deciding the issue, other contracts that include New York choice of law and forum selection clauses, such as patent, trademark or intellectual property licensing agreements, may constitute property located in the United States that would satisfy section 109(a).
This decision makes it more likely that foreign companies with New York law governed securities will be able to utilize Chapter 15 even if they otherwise have no U.S. connections.
Back to main blog