Blog: FIsion Blog | 21 July 2016
Hogan Lovells Global Payments Newsletter
In this monthly publication we provide an overview of the most recent payments regulatory and market developments from major jurisdictions around the world as well as sharing interesting reports and surveys on issues affecting the market.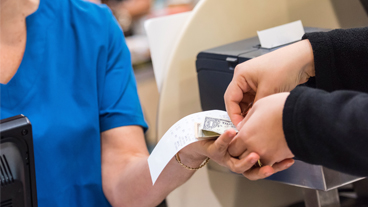 Key developments of interest over the last month include:
Golden Blockchain
Euroclear is considering using blockchain technology to create a next generation settlement service for the London gold market.
The clearing house has confirmed that it is working with itBit, the blockchain infrastructure firm, and market participants to evaluate the use of distributed ledgers. Euroclear believes the new settlement service will remove the risks and reduce the capital charges related to the settlement of unallocated gold.
ItBits' Bankchain product, a private network of trusted participants that clear, track and settle trades in close to real-time, provides the potential for true delivery-versus-payment in the bullion market.
See more about the proposed project
here
.
Global payment initiative
Swift, the interbank messaging network, has now signed up 73 banks to its global payments initiative. This initiative consists of a range of service level agreements intended to improve the customer experience in correspondent banking by increasing the speed, transparency and predictability of cross-border payments.
The initiative's first phase, a pilot focused on business-to-business payments, has progressed well.
Furthermore, over 40 banks have already participated in a series of workshops to help create a new framework for correspondent banking.
Swift says that, with the addition of these new banks, the initiative now covers 75% of all cross-border payments spanning the network.
See more on the initiative
here
.
Brexit
The outcome of the EU referendum held on 23 June in the UK has created many unknowns for business. No one knows exactly what a post-Brexit UK might look like. In spite of this, one message has come through very clearly. Businesses need to be engaging with government and putting their priorities on the table. The sooner you are ready to engage, the greater the opportunities will be. We can help you develop your engagement strategy.
Please contact us with any general Brexit questions at: Brexit@hoganlovells.com
Please contact us with any financial institutions specific Brexit questions at: FISBrexit@hoganlovells.com
Visit our Brexit page here.
Back to main blog