Ben Lewis
Senior Associate
New York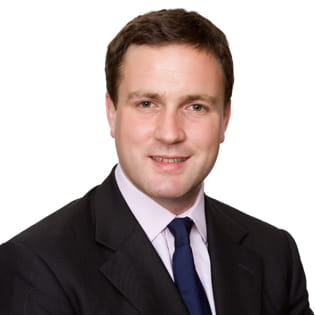 Practice Group
Litigation
Ben Lewis has broad experience in domestic and international dispute resolution. His practice concentrates on financial and contractual disputes, especially high stakes complex commercial litigation and arbitration. Ben has a proven track record of achieving beneficial outcomes for clients. Ben is a lawyer admitted and based in New York and is also a solicitor admitted in England and Wales. He has litigated cases to a decision and represented clients in all stages of arbitration proceedings. Ben has significant experience of litigating in distressed situations.
Ben recently completed his term as the pro bono Senior Associate at Hogan Lovells' New York office. Ben has a long-standing commitment to pro bono work. Ben's pro bono work focuses primarily on the representation of veterans' organizations and inmates under sentence of death; he has substantial experience litigating death penalty cases at all levels of state and federal courts.
Ben holds a First Class Honors degree from the University of Edinburgh. He received a P.G.D.L. and an L.P.C. from BPP Law School in London. After completing his training contract at Lovells in London and New York, Ben qualified as a solicitor. He subsequently received his J.D. degree from Northwestern University School of Law.
Representative experience
Representing the Indenture Trustee in Vitro's contested Chapter 15 proceedings.
Representing certain creditors of a liquidating Bermuda reinsurer.
Representing London market reinsurers in multiple arbitration proceedings, including at hearings and to an award.
Obtaining dismissal of a U.S. action against a sovereign government and successfully defending the dismissal on appeal.
Representing creditors of the Lehman estate in relation to disputes related to derivatives.
Obtaining a stay of execution for a pro bono client on the evening of his scheduled execution.
Latest thinking and events
Hogan Lovells Publications
Insurance Alert
Hogan Lovells Publications
Insurance Alert
Hogan Lovells Publications
Insurance Alert
Hogan Lovells Publications
Insurance Alert
Hogan Lovells Publications
Global Insurance and Reinsurance Bulletin
Insurance Alert