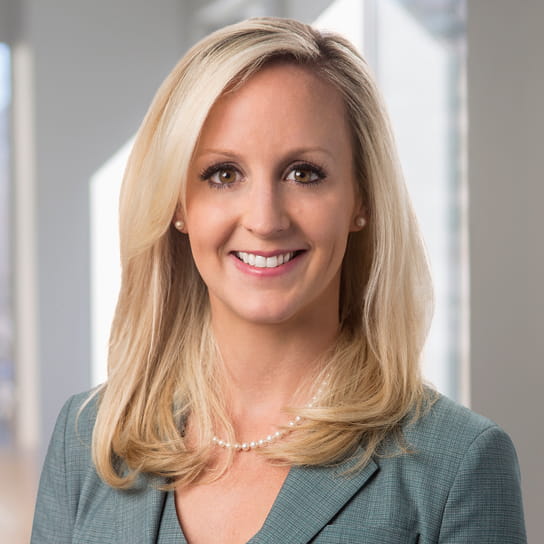 Having worked at the forefront of aviation law for the majority of her career, Jessica Bartlett is passionate about developing strategies to meet the economic goals and operational needs of clients.
Her scope of work encompasses a range of aviation industry issues, with a particular focus on regulatory compliance – including issues inherent of transactional work, in each case affecting U.S. and foreign airlines, corporate flight departments, and emerging and leading companies, operators, and manufacturers in the unmanned aircraft systems (UAS) sector.
Jessica brings a versatile knowledge of regulatory and corporate law to the firm's Aviation and UAS practices, which fosters efficient analyses of regulations that govern aviation. She is discerning of clients serving international markets and promptly responds to all clients navigating myriad laws and regulations enforced by the U.S. Department of Transportation, the Federal Aviation Administration, the Transportation Security Administration, U.S. Customs and Border Protection, and other agencies that oversee aviation operations.
Jessica has guided businesses in the nascent UAS industry through the challenging regulatory landscape prior to and following the passage of Part 107, the regulations governing commercial UAS operations. She currently serves as the membership director of the Commercial Drone Alliance, an independent 501c6 organization comprised of key UAS stakeholders. In her role, she is an ardent advocate for moving the drone industry forward and actively works with the federal government on policy initiatives to expand commercial drone operations in the United States.
Education and admissions
Education
B.S., University of Maryland, 2009