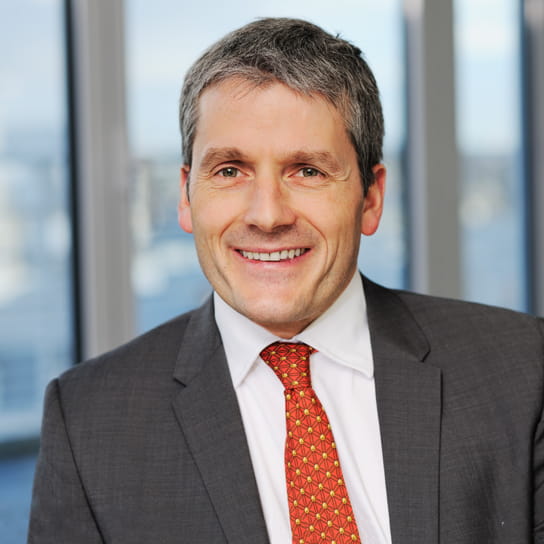 Baptiste Gelpi
PartnerParis
Baptiste Gelpi is 'recommended' in Capital Markets - Debt

Legal 500 EMEA (2014)
'Recommended' partner in Capital Markets - Debt, to quote Legal 500 EMEA (2014), Baptiste Gelpi advises on the full range of capital markets and structured finance transactions, including debt instrument securities, securitisation, derivatives, restructuring and other structured products.
He also has a strong practice in debt funds, desintermediated financings, fonds de prêts à l'économie, EuroPP issues, structured securities, innovative finance transactions, debt restructuring and has been recognized as 'excellent' in derivatives (Décideurs Stratégie Finance Droit - 2015).
In addition, he is a speaker at LMA Seminars on Direct Lending and the lead lecturer at DII training on repos and securities lending.
Awards and recognitions
2014
Is ranked as a rising star
IFLR 1000
2014
Philip Boys and Baptiste Gelpi are also the other key figures in the 11-lawyer team which practises French and English law
Legal 500
2015
Hogan Lovells Paris Wins the Silver Award
Palmares des Avocats
2015
Combining French and UK law expertise
Legal 500
Education and admissions
Education
Postgraduate Degree in Civil Law, Université Paris II, Panthéon-Assas, 1997
Postgraduate Degree in Corporate and Tax Law, Magistère, DJCE, Université Paris II, Panthéon-Assas, 1996
Bar admissions and qualifications
Paris
Representative experience
BNP Paribas on a French retail structured note issue guaranteed by Crédit Mutuel Arkéa under the English law SecurAsset €20bn programme.
BNP Paribas and BNP Paribas AM on several EuroPP issues by several corporates : Delpharm, GPS Group, Babilou.
DBRS on the rating of several French law securitisations.
International Finance Corporation (IFC) on a U.S.$250m investment in a U.S.$500m portfolio of trade and commodities receivables.
A private company on a debt fund platform to finance small companies and benefitting from a guarantee of the European Investment Fund.