Ashley M. Steinberg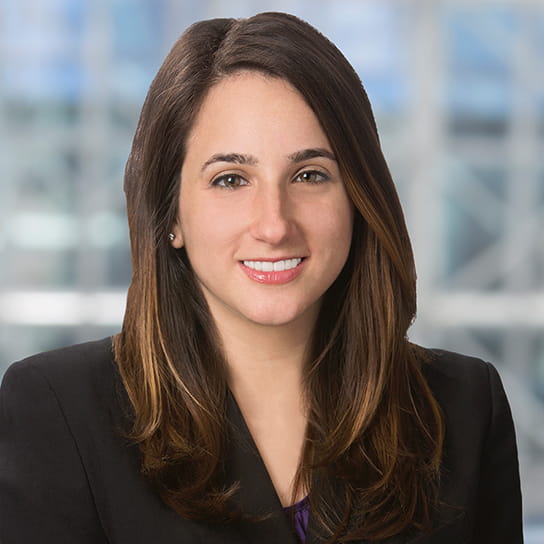 Practice Group
Regulatory
Ashley Steinberg counsels clients on international trade matters, and in particular helps clients navigate the complexity and dynamism of U.S. economic sanctions regulations. She advises on compliance with economic sanctions against Iran, Russia/Crimea, Cuba, Syria, Sudan, North Korea, and Burma.
Ashley focuses on sanctions against individuals and entities engaged in global terrorism, weapons proliferation, narcotrafficking, organized criminal enterprise, and money laundering. She also translates complicated regulations into pragmatic advice for clients regarding export controls, anti-money laundering, anti-corruption, trade disputes, WTO litigation, and trade policy.
Whether developing an anti-money laundering / counterterrorist financing program to comply with the PATRIOT Act or examining whether a transaction may provide a foreign government with access to U.S. critical infrastructure or classified information, Ashley understands how government policymaking can impact the operation and conduct of private sector actors. She distills complex regulatory ideas to assist clients in a wide range of industries.
Representative experience
Advises banks and insurance companies on a range of economic sanctions programs, including related to Iran, Russia, Syria, Burma, Sudan, and Cuba.
Develops trade compliance programs covering economic sanctions, export controls, and anti-corruption laws.
Drafts Securities and Exchange Commission disclosures relating to Iran sanctions.
Counseled a financial institution in connection with a FinCEN money laundering designation under Section 311 of the PATRIOT Act.
Prepares voluntary disclosures to the Commerce Department's Bureau of Industry and Security and Treasury Department's Office of Foreign Assets Control.
Drafts national security-related filings for the Committee on Foreign Investment in the United States.
Latest thinking and events
Sponsorships and Speaking Engagements
31 October 2017

Hogan Lovells Publications
International Trade Alert
Hogan Lovells Publications
Export Controls and Sanctions Alert
Sponsorships and Speaking Engagements
08 September 2016

Sponsorships and Speaking Engagements
2015