Ashley F. Hedge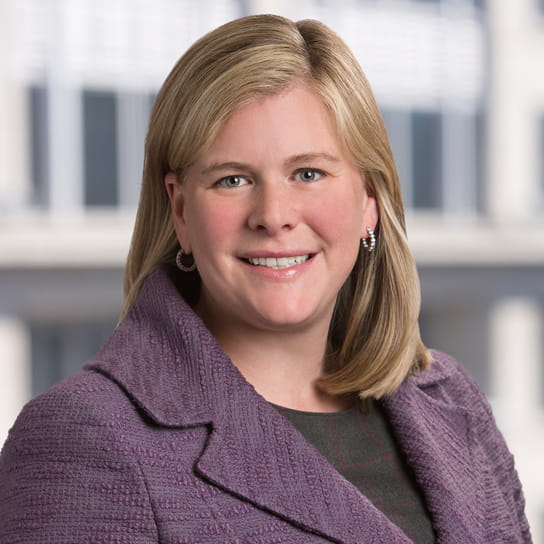 Ashley Hedge is a problem solver. As a senior associate at Hogan Lovells, Ashley tells clients what they really need to know about the Employee Retirement Income Security Act (ERISA), so they can navigate a complex regulatory landscape efficiently and effectively. She uses her problem-solving skills to help her clients solve ERISA problems and more importantly achieve their business objectives.
Ashley uses her interpersonal skills to coordinate decisions with various departments at the client (including HR, payroll, legal, and finance) when implementing and administering an employee benefit plan. She has extensive experience working with clients to resolve qualified plan issues (including operational issues and plan document failures) either by the appropriate self-correction procedures or by submitting to the IRS and DOL, as needed. She works with clients to maintain the qualified status of individually designed retirement plans, particularly in light of the fact that the IRS will now only issue determination letters for new and terminating plans.
Ashley has focused on ERISA work since she joined the firm from law school and has counseled clients on a full range of employee benefit issues, but has focused her practice on the design and administration of tax-qualified retirement plans and health and welfare plans. She also has experience with mergers and acquisitions and executive compensation. She has handled benefits issues for many companies, but has particular familiarity with media companies.
At Vanderbilt University, Ashley double-majored in mathematics and economics, which she adapts to her everyday practice in the form of creative legal problem solving while keeping the overall business objective of her clients in mind.
Latest thinking and events
Hogan Lovells Publications
Executive Compensation, Employee Benefits, and Share Incentives Newsletter