Asher Rubin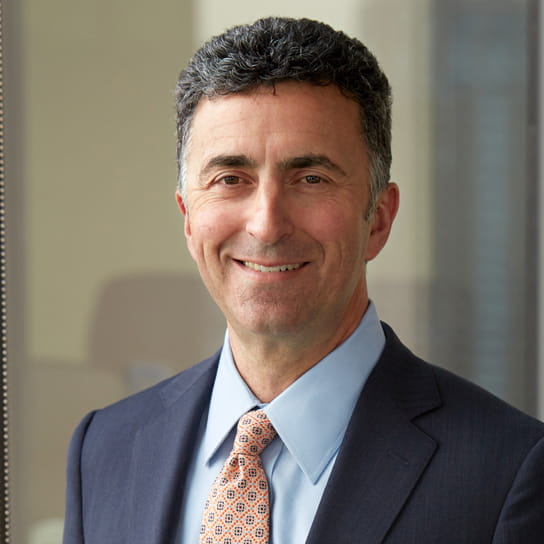 As Global Head of our Life Sciences Industry Group, Asher Rubin has spent the past several years working with clients on some of the most exciting new technologies in the life sciences industry, such as CAR-T therapies, checkpoint inhibitors, co-stimulatory proteins, companion diagnostics, digital health technologies, ultra-orphan drugs, and gene therapies.
Asher developed his extensive industry knowledge over a period of more than 15 years, beginning with his role as in-house counsel and ultimately general counsel of a publicly traded, fully integrated pharmaceutical company.
Currently, Asher represents both private and publicly traded businesses, academic medical centers, inventors, and venture capital and private equity funds in a wide variety of transactions. He has comprehensive knowledge of the full spectrum of the life sciences sector: pharmaceuticals, biotechnology, medical devices, medical technology, digital health, and health services.
Asher has successfully negotiated and completed a range of life sciences transactions, with a particular focus on complex collaborative arrangements. Additionally, he regularly advises clients on venture capital financing, initial public offerings, follow-on financing, mergers and acquisitions, licensing transactions, joint ventures, co-promotion agreements, manufacturing arrangements, royalty acquisitions and divestitures, structured-finance arrangements, and sponsored research.
With six years of service as in-house counsel, he provides practical guidance to CEOs, CFOs, GCs, and other executives on their everyday legal matters, which include board governance, compensation, and employment matters. He regularly serves as a senior advisor to in-house counsel and as an outside general counsel for clients with limited in-house resources.
"The standout corporate at the firm is Asher Rubin, who co-chairs the life sciences practice and keeps an impressive client list."
"Asher is an outstanding attorney who has been practicing at the top-tier of life sciences corporate and legal affairs for over a decade. He brings not only his exceptional talents, but also a very current perspective on a range of important life sciences issues and solutions that are highly relevant to our multi-vertical commercialization strategy."
Representative experience
Representing New Enterprise Associates in connection with the formation and Series A financing of TESARO.
Representing TESARO in its US$101m Series B financing, its IPO, and all of its follow-on equity financings and US$165m notes financing.
Representing TESARO in connection with its acquisition of rights to its niraparib PARP inhibitor, ALK inhibitor, and checkpoint inhibitor programs.
Representing of Amplimmune, Inc., in connection with it sale for up to US$500m to AstraZeneca.
Representing MGI PHARMA, Inc., in its sale to Eisai Co., Ltd., in an all-cash tender offer, with a total transaction value of approximately US$3.9bn.
Representing New Enterprise Associates and Apple Tree Partners in several venture capital financings of companies at various stages of development.
Representing the University of Pennsylvania in connection with its exclusive license and collaboration of CAR-T technologies to Novartis.
Representing Merck & Co., Inc., in its sale of its biomanufacturing network to Fujifilm.
Representing Immune Design Corp., in connection with its exclusive licenses to Sanofi for food allergies and HSV.
Representing a high-technology company in connection with its life sciences business ventures, including exclusive licenses and joint ventures.
2017
Acritas Star: Transactional
Acritas Stars Independently Rated Lawyers
2016-2017
Life Sciences: Corporate/Commercial (Nationwide)
Chambers USA
2017
Corporate/M&A (Maryland)
Chambers USA
2012-2017
Healthcare: Life Sciences, Leading Lawyer
Legal 500 US
2012-2015
Life Sciences Star
LMG Life Sciences
Latest thinking and events
Hogan Lovells Publications
Life Sciences Team
Hogan Lovells Publications
Life Sciences Alert
Published Works
Mergers & Acquisitions Law Report
Hogan Lovells Publications
Life Sciences Alert